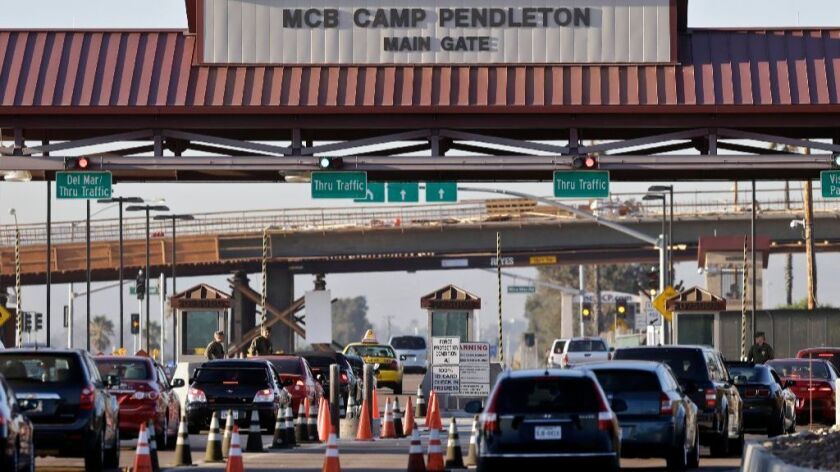 A Camp Pendleton Marine was killed in an accident on the base, officials said Saturday.
Lance Cpl. Cody J. Haley, 20, of Hardin, Iowa, was gravely injured Friday and died at the scene of the accident, officials said in a statement. He was assigned to 1st Marine Division.
A Marine spokesman said he could not release the nature of the accident. There was also no explanation about why the information was released a day after the incident occurred.
Haley deployed with the 11th Marine Expeditionary Unit in March of 2016, officials said. His awards include the National Defense Service medal, the Global War on Terrorism Service medal and the Sea Service Deployment ribbon.
The Marine statement said, "We are heartbroken at the tragic loss of a member of the Marine Corps family, and we will do all we can to comfort the family, friends and colleagues of the deceased."
---