L.A. council urges Southern California Gas to boost aid to residents after gas leak
The Los Angeles City Council is urging Southern California Gas Co. to step up its assistance to Porter Ranch families displaced by the gas leak at its Aliso Canyon facility by paying for healthcare, added transportation costs and private security for their vacant homes, among other costs.
The natural gas leak, which was discovered by the company more than seven weeks ago, has spurred many residents to leave their homes to avoid foul smells and chemicals that can trigger nausea and nosebleeds.
Southern California Gas has gotten thousands of relocation requests and is paying to move residents under an order from the county health department. But City Councilman Mitchell Englander, who represents the Porter Ranch area, said the relocation process has had shortcomings.
In an emergency motion Tuesday, he urged the company to bolster its assistance to displaced residents, including paying for out-of-pocket costs for health problems tied to the leak, any additional rent for monthly leases, added transportation costs and security to make sure vacant homes are secure.
"It is urgent," Englander said Tuesday, arguing that the Los Angeles Police Department shouldn't have to juggle added patrols of the Porter Ranch area against its other duties.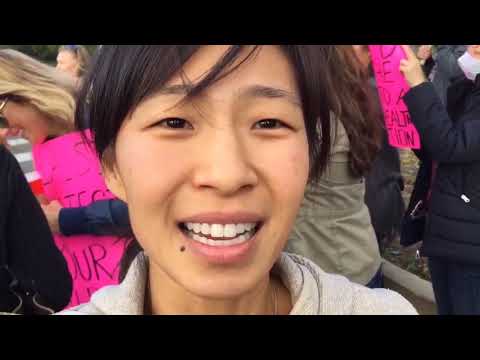 An ongoing natural gas leak near Porter Ranch prompts some parents to call for area schools to be relocated.
The motion also urged Southern California Gas to provide daily payments to people who could not be immediately moved to comparable housing, compensate people who moved in with family members, provide added assistance for the elderly or disabled, boost food allowances, hire professional cleaners and maintenance crews to keep property in shape, and stop billing affected residents for gas, among other requests.
Southern California Gas spokeswoman Melissa Bailey said the company would review the ideas suggested by the City Council and work with Mayor Eric Garcetti and the council.
"The temporary relocation package includes comparable housing, meals, additional travel expenses and other benefits," Bailey said. "In all cases, we are trying to be as flexible as possible to work within the program to manage the needs of those who wish to temporary relocate. We are also working with the Los Angeles Police Department to cover the cost of extra patrols in the areas that included vacated homes."
In addition, the company has created a claims process for residents who feel they have been harmed by the leak, she said. It is also providing weatherization and air filtration systems for those who wish to stay in their homes, she said.
The council approved the motion, 12 to 1, with Councilman Felipe Fuentes opposing. Fuentes said he was concerned about whether all of the requests on the "exhaustive" list were immediately needed.
"This is a very long cleanup, so there'll be time for us to, I think, have a good conversation about whether we should try to seek additional reimbursements. ... I want to make sure that we're being methodical about this," Fuentes said.
Council members Mike Bonin and David Ryu were absent for the Tuesday vote.
At the Tuesday meeting, council members also asked city officials and the county assessor to report on whether Porter Ranch residents affected by the leak could get tax relief. They also threw their support to a proposed county declaration of emergency.
County health officials say most of the gas leaking into the area is methane, which "does not pose a significant health risk" at existing levels.
But the leak is also emitting mercaptans -- smelly additives that are meant to help detect leaks -- that can temporarily cause nausea, dizziness and nosebleeds. Public health officials have also warned that natural gas contains small amounts of other chemicals that pose increasing health risks as the leak continues.
Los Angeles City Atty. Mike Feuer is suing Southern California Gas over how it handled the leak, alleging that the company failed to immediately report the problem and was not properly prepared to stop it.
The company said it had taken immediate steps to address the leak and added that its highest priority was to safely and quickly stop it. The company has said it could take months to fix the leaking well.
Follow @latimesemily for what's happening at Los Angeles City Hall
Sign up for Essential California for news, features and recommendations from the L.A. Times and beyond in your inbox six days a week.
You may occasionally receive promotional content from the Los Angeles Times.