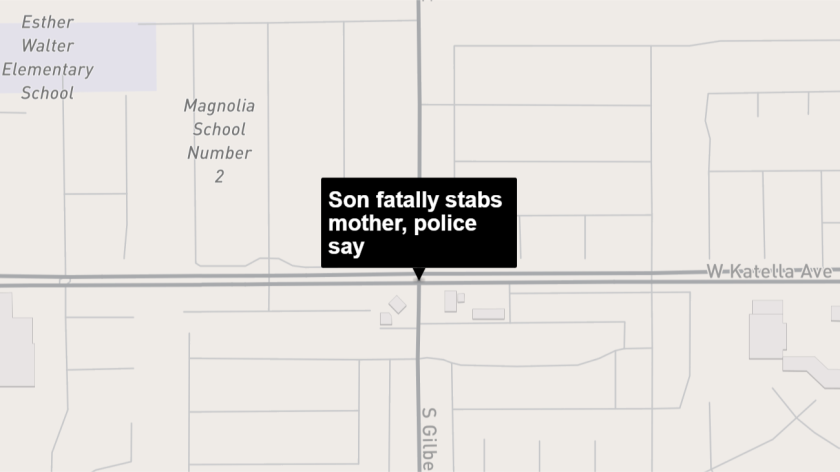 A 13-year-old boy is accused of fatally stabbing his mother in front of a Garden Grove home.
The stabbing occurred about 5:44 p.m. Wednesday in the 11000 block of Gilbert Street, according to the Garden Grove Police Department.
A witness reported seeing Barbara Scheuer-Souzer on the ground in front of the home, police said. She had stab wounds in her abdomen but was alive.
When officers arrived, Scheuer-Souzer told them her son had stabbed her, according to the Police Department. She died hours later at a hospital.
Officers searched the home, but did not find the boy.
They later found him at a shopping center a half-mile away.
The boy, whose name wasn't released because he's a minor, was arrested and booked at a juvenile detention facility.
Twitter: VeronicaRochaLA
---