Officials demand resignation of South El Monte mayor, citing corruption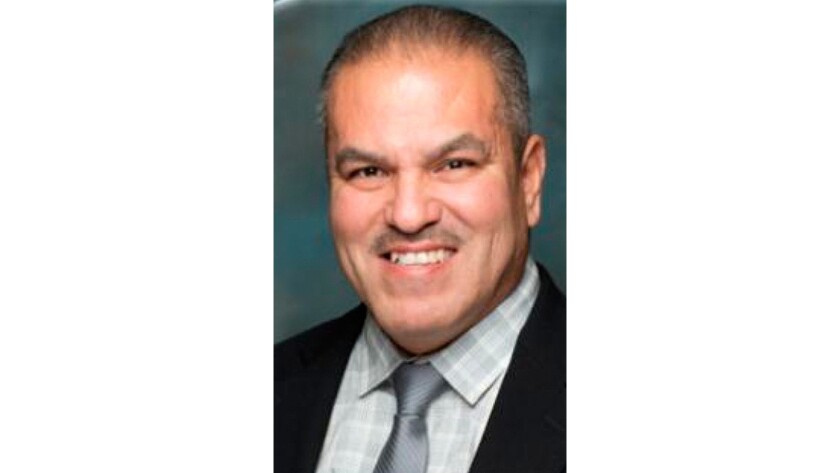 Just days after the mayor of South El Monte agreed to plead guilty in a federal bribery case, civic leaders called for his resignation and vowed to clean up City Hall.
"We would like to see him resign," said Mayor Pro Tem Gloria Olmos. "This will give our city a chance to rebuild."
Councilman Joseph Gonzales expressed frustration and said he had long been trying to get state and county authorities to investigate what he said were "suspicious activities" at City Hall
"This is a sad day for South El Monte," Gonzales said. "Being a council member for 13 years I never thought I'd see the day that this would happen."
Last week the town's mayor, Luis Aguinaga, 48, agreed to plead guilty to a federal corruption charge after admitting that he accepted at least $45,000 in bribes from a contractor over a span of seven years.
Aguinaga admitted that starting in 2005, he regularly accepted bribes of at least $500, with cash payments left in a bathroom in City Hall or in the passenger pocket of a car, according to the U.S. attorney's office.
The long-running corruption scheme involved a contractor that provided construction and engineering services to the city. The contractor handed over the bundles of cash about twice a month until 2012, when the FBI caught Aguinaga accepting money at a South El Monte hotel bathroom.
On some occasions, Aguinaga would accept larger sums, which he would split with an unidentified public official. Neither the contractor nor the other official was identified by federal prosecutors.
Aguinaga, who was elected in 2003 and also serves on the board of a local water agency, has not submitted a letter of resignation to the city, according to Gonzales.
At the Monday afternoon press conference held outside of City Hall, more than 30 residents sat quietly, nodding and listening to officials as they laid out plans to restore the public's confidence in government.
"If there's anyone who has had their hand on the cookie jar, believe me, they will be dealt with," Olmos said.
Officials said they planned to review all contracts, most of which were approved without competitive bidding, according to Gonzales.
The councilman got a cheer from the crowd when he told residents he had asked the city manager to resign because he felt he was partially responsible for creating a non-bidding contract system that possibly encouraged things like bribery.
Officials also called on state auditors to review the city's financial books.
"We must have an independent look at our city finances to ensure that there were no other occurrences," Gonzales said.
Residents said they were shocked over the scandal.
"I'm disappointed that this happened in our city," said Richard Angel, 45, a longtime resident.
Rudy Sanchez, 84, said he was fond of the mayor until now. "He was great, but now to find out what he did, he's stupid."
Aguinaga, scheduled to appear in federal court on Aug. 19 for an arraignment, remains free. The count to which he agreed to enter a guilty plea carries a maximum penalty of 10 years in federal prison.
Times staff writer Matt Hamilton contributed to this report.
For more news in California, follow @LATVives.
ALSO
3 die after attending Hard Summer rave in Fontana
Deputies in San Francisco beating stole suspect's gold chain, took 'trophy' photo, lawsuit claims
Ex-L.A. County Sheriff Lee Baca withdraws his guilty plea, clearing the way for a high-profile trial
---
The stories shaping California
Get up to speed with our Essential California newsletter, sent six days a week.
You may occasionally receive promotional content from the Los Angeles Times.