Five people were taken into custody early Wednesday following a report of a shooting in South Los Angeles, police said.
The shooting erupted about 4:30 a.m. near 51st and Hoover streets, authorities said. People in one car opened fire on passengers in another, KABC reported.
Officers responding to the shooting found one of the vehicles and gave chase, said LAPD Officer Irma Mota.
The car crashed at 67th Street and Broadway, where officers took the car's five occupants into custody. One of the passengers had been shot and was taken to a hospital, Mota said.
The investigation is ongoing.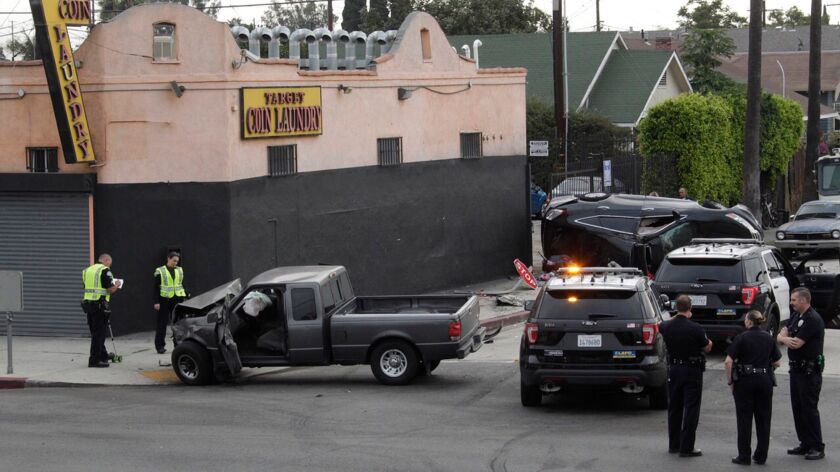 For breaking California news, follow @JosephSerna on Twitter.
ALSO
'That sucker's coming down': 83-year-old man pushes suspected burglar off his roof in La Puente
Man barricades himself in downtown L.A. after stabbing victim with sword, police say
Death toll from San Diego hepatitis outbreak rises to 16, with 292 people hospitalized
---