TV host Tom Hatten, who kept generations of L.A. kids company, dies at 92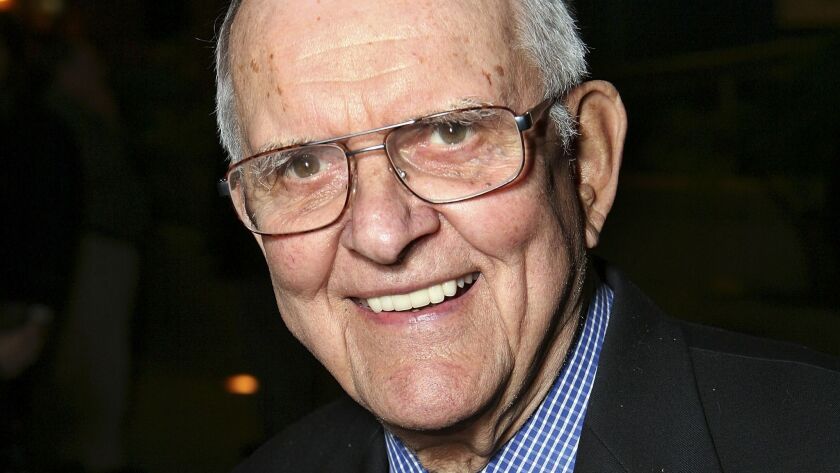 Tom Hatten, the longtime Los Angeles television personality who kept generation of kids — and adults — company as host of the "KTLA Family Film Festival," has died. He was 92.
Hatten was a fixture of local TV since the 1950s, mostly at KTLA Channel 5. His death was confirmed by Pete Menefee, Hatten's longtime partner.
For the record:
10:20 AM, Mar. 22, 2019An earlier version of this obituary incorrectly said Hatten was born in South Dakota. He was born in North Dakota
He worked as an actor in small parts on TV and movies but was best known as host of KTLA's "Popeye and his Friends" show and the family film series, which ran until 1992. He also served as entertainment correspondent at KNX news radio for many years.
"I don't mind having fun in small parts, or doing a kids' show," Hatten told The Times in 1991. "I don't mind doing what I'm doing as long as I'm in the business."
Hatten became beloved by children as the doodling, uniformed host of KTLA's "Popeye and His Friends" daily children's show in early '60s and again in the late '70s. One such fan, director Jon Landis, recounted his own unsuccessful efforts as a 10-year-old to get his own kiddie puppet show on "Popeye" when he offered Hatten a part in his movie "Spies Like Us."
A native of North Dakota who later moved to Idaho, Hatten joined the Navy just before the close of World War II and attended the Pasadena Playhouse School of the Theatre on the GI Bill, graduating cum laude in 1950. An evaluation by a playhouse director, which Hatten quotes from memory, proved prescient: "Tom is a good, good 'type.' He'll make a wonderful 'second man.' "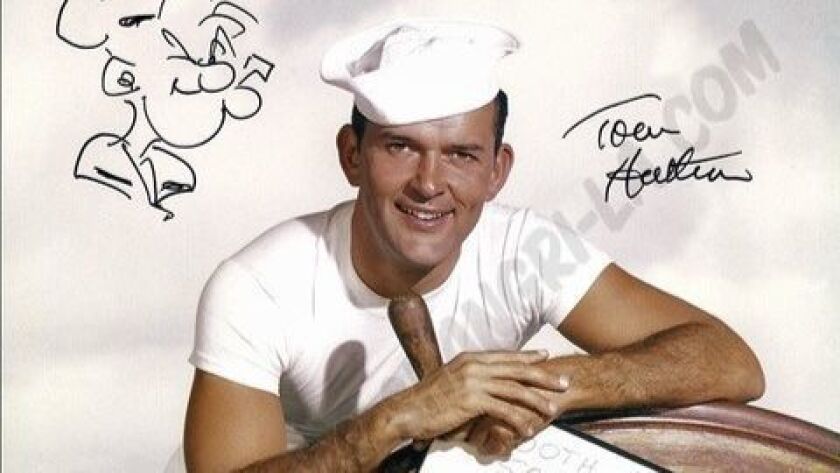 Hatten said in the 1991 interview that one of his goals with the film festival was to get new generations interested in old Hollywood.
"I try to do the stuff that I think that people who like old films want to know," he said. "Who the character man in the background is that they've seen in a hundred movies."
Hatten is survived by Menefee, his partner of 50 years.
---
The stories shaping California
Get up to speed with our Essential California newsletter, sent six days a week.
You may occasionally receive promotional content from the Los Angeles Times.