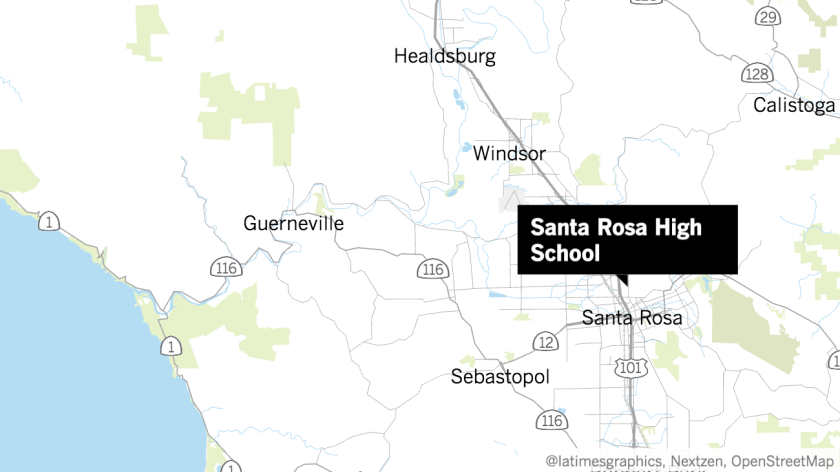 A student was taken into police custody Friday following a lockdown at Santa Rosa High School that lasted more than two hours.
A school resource officer reported that a student was seen on campus with a handgun, authorities said, and the officer initiated the lockdown around 10:40 a.m.
Over 20 police officers searched the campus as students remained locked inside their classrooms.
No injuries or gunfire were reported.
Friday marks the last day of classes and graduation at the Sonoma County school.
According to the Press Democrat, one parent said her daughter texted her that she and about 300 seniors had been sheltering in the school's gym following a graduation practice.
A student tweeted a video of several students playing basketball in the gym. In response to a tweet criticizing those making noise during the lockdown, he posted, "You try telling that to 300 seniors that were supposed to graduate today."
Twitter: @cshalby
---