Police search for second vehicle in Northridge girl's abduction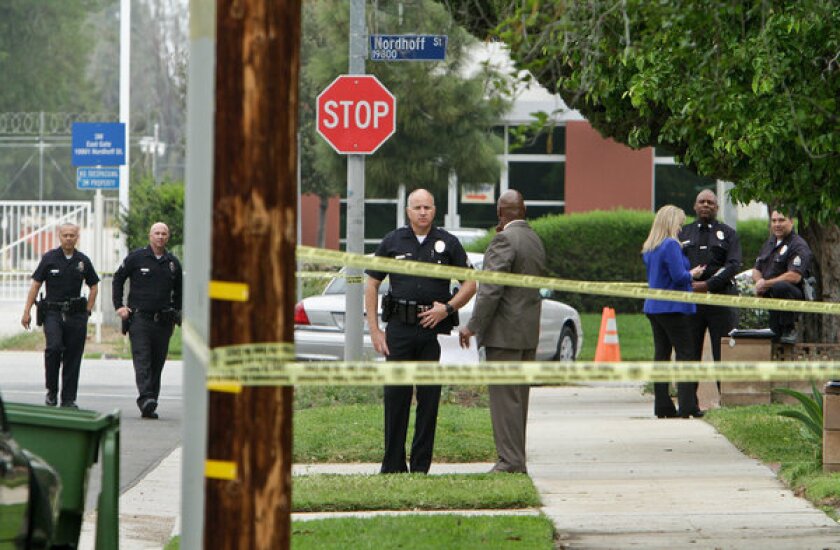 Police searched for a second vehicle Thursday that may have been involved in the abduction of a 10-year-old girl from her Northridge bedroom in the middle of the night.
Los Angeles police investigators have seized a black pickup truck and offered no description of the second vehicle, saying only they believe it was involved in the girl's disappearance before she reappeared alone six miles away, half a day later.
"I've got a young lady that was abducted, I don't know the reason," said Los Angeles Police Department Capt. William P. Hayes.
Authorities said they are searching for two men who may have been involved.
The girl has been the focus of police and media attention since she disappeared early Wednesday, only to be dropped off several hours later in Woodland Hills.
Police initially said she had been dropped off at a Goodwill parking lot, but Hayes said Wednesday evening that she had been dropped off at Kaiser Medical Center.
The LAPD has nothing to connect the men to the girl in terms of previous contact, police sources said.
Hayes said authorities have secured several locations where they believe she had been taken and said several cars had been used.
The girl was apparently abducted sometime between 1 and 3:30 a.m. A house-to-house search in a two-mile radius of the home proved futile and then at 2:50 p.m., the girl was recognized by a bystander in Woodland Hills.
She appeared to be wearing different clothes than her mother had reported her wearing that night to bed, and she had cuts and bruises to her face, police said. Investigators were checking security cameras from businesses in the area looking for leads.
ALSO:
String of earthquakes strikes California desert area
Cal State Long Beach president appointed to lead LSU
Building a park over 134 Freeway? Glendale supports proposal
ari.bloomekatz@latimes.com
richard.winton@latimes.com
---
Get breaking news, investigations, analysis and more signature journalism from the Los Angeles Times in your inbox.
You may occasionally receive promotional content from the Los Angeles Times.