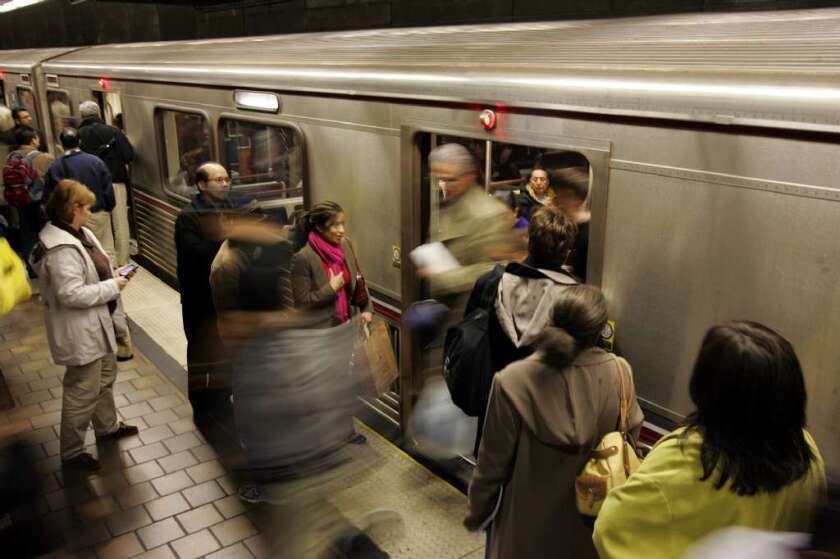 Metro's Blue and Expo rail lines were back in full swing Monday morning after they were shut down overnight by a power outage.
Officials with the Los Angeles County Metropolitan Transportation Authority reported that just before 5 p.m. Sunday overhead wires on the lines just south of downtown had been damaged, leading to a power failure.
"The lines are hanging low and there is no rail service on the Blue Line from 7th/Metro to Grand and on the Expo Line from 7th/Metro to 23rd Street," according to information posted on Metro's blog, The Source.
Officials said the power went out when a train's pantograph — an arm connecting it to overhead wires — damaged the overhead wire system at Flower and 18th streets. Buses were called in to help alleviate the problems and help commuters.
After 5 a.m. Monday, posts on the agency's Twitter feed read: "Blue, Expo Lines back in regular service" and "Blue + Expo Line will run regular AM service. Earlier issue resolved."
In an item posted on the Source, officials said the repairs were completed overnight.
ALSO:
Mother of two children found dead in hotel identified, arrested
37 Hawthorne families displaced as workers try to cap methane leak
Twitter: @aribloomekatz | Facebook
---