California lawmaker would end statute of limitations for rape cases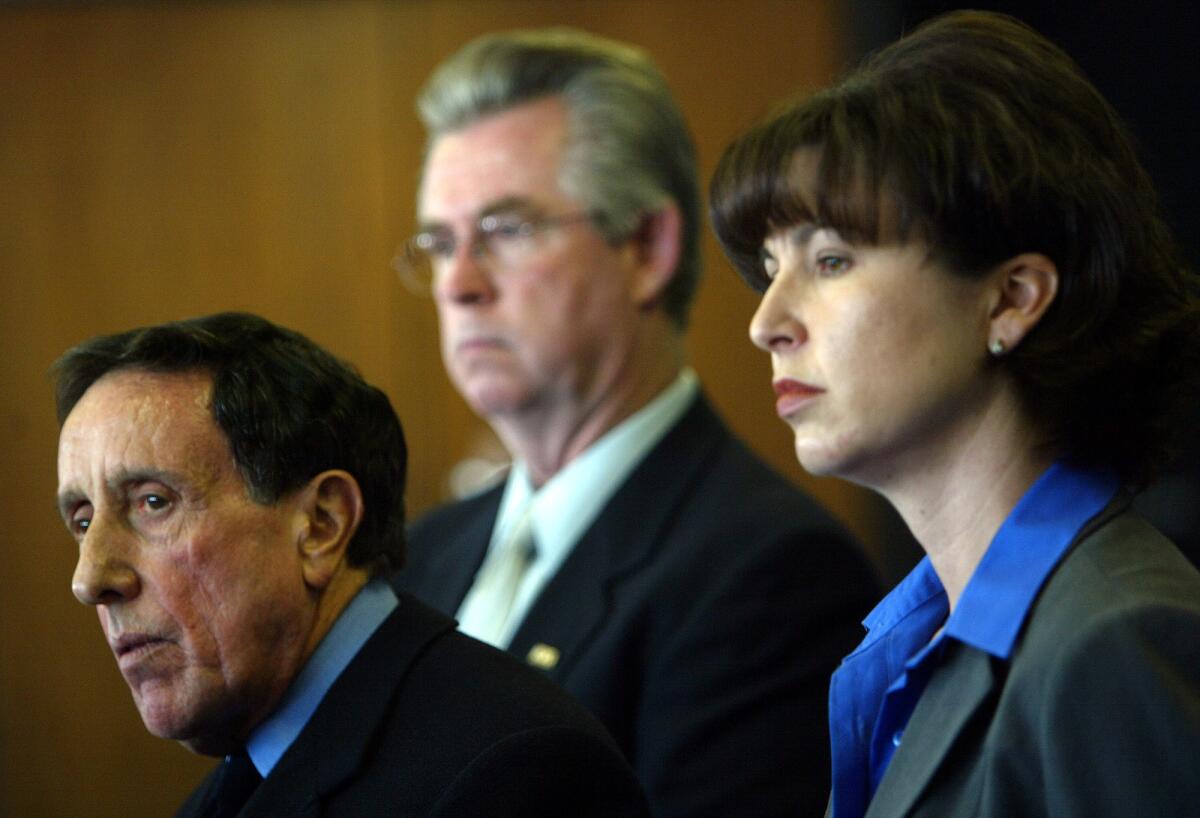 Reporting from Sacramento —
State Sen. Connie M. Leyva (D-Chino) said Monday that she will introduce legislation that would eliminate the statute of limitations for rape and some other sexual crimes to increase the chance that victims will get justice.
California law generally limits the prosecution of a felony sexual offense to 10 years after the offense is committed, but more time can be provided if new DNA evidence is found.
See the most-read stories this hour >>
Leyva said a bill she will introduce when the Legislature reconvenes in January would eliminate the deadline for prosecuting crimes including rape, sodomy, lewd or lascivious acts, oral copulation, sexual penetration and continuous sexual abuse of a child.
Survivors of sexual offenses, including rape, deserve to know that California law stands on their side as they seek justice.
— Sen. Connie M. Leyva
"Survivors of sexual offenses, including rape, deserve to know that California law stands on their side as they seek justice," Leyva said in a statement. "A sexual predator should not be able to evade legal consequences in California for no other reason than that the time limits set in state law have expired."
The bill will get scrutiny from the California Attorneys for Criminal Justice, the statewide association of criminal defense attorneys, according to Ignacio Hernandez, a lobbyist for the group.
Interested in the stories shaping California? Sign up for the free Essential California newsletter >>
"In the past similar bills have failed in the Legislature largely because current law is much more flexible in regards to the statute of limitations than the general public may know about," Hernandez said.
He noted that the statute can be extended when the victim is a minor or when DNA is uncovered later.
To the extent the bill eliminates the statute when the victim is an adult "current law attempts to strike a balance to protect public safety," Hernandez said.
Lleyva cited a study by the U.S. Department of Justice that found only two in 100 rapists will be convicted of a felony and spend any time in prison. The proposal is being co-sponsored by the California Women's Law Center and San Bernardino County Dist. Atty. Michael A. Ramos.
"The law should not make the criminal justice system more difficult for victims, nor should it allow sexual predators the ability to escape justice," Ramos said.
Twitter:@McGreevy99
ALSO
Back from Australia, California Senate leader heads to England and France
Antonio Villaraigosa backs 'Black Minds Matter' report's recommendations on schools
California's 'dignified' execution protocol took too long, death penalty supporter says
Sign up for Essential California for news, features and recommendations from the L.A. Times and beyond in your inbox six days a week.
You may occasionally receive promotional content from the Los Angeles Times.