Newsletter: Peruvian lunch, prepping for the end
Happy Saturday, which means you survived Thanksgiving and shopping and have made it to a blissful weekend of reading and cooking — and prepping for the next round. (See: the leftovers.) To help with that, we have some stories for you, one about chatting with a Peruvian American artist at a Peruvian restaurant in downtown L.A. Another features two Canadian chefs with a few restaurants, two cookbooks and a fixation on the apocalypse, both real and metaphorical.
If you're going out, there's a new pie shop that just opened and a restaurant in Echo Park with pretty destination-worthy sandwiches. You'll have to wait a bit for it to open, but there's a new museum and cultural center devoted to Mexican cuisine coming to DTLA. Which reminds me, now that Thanksgiving is over, it's time to think about holiday tamales. Here's a little (very) bittersweet bonus coverage: Jonathan Gold's last Christmas tamale piece. Maybe pick up a few rajas tamales and raise a cup of champurrado. Enjoy your weekend.
PERU IN L.A.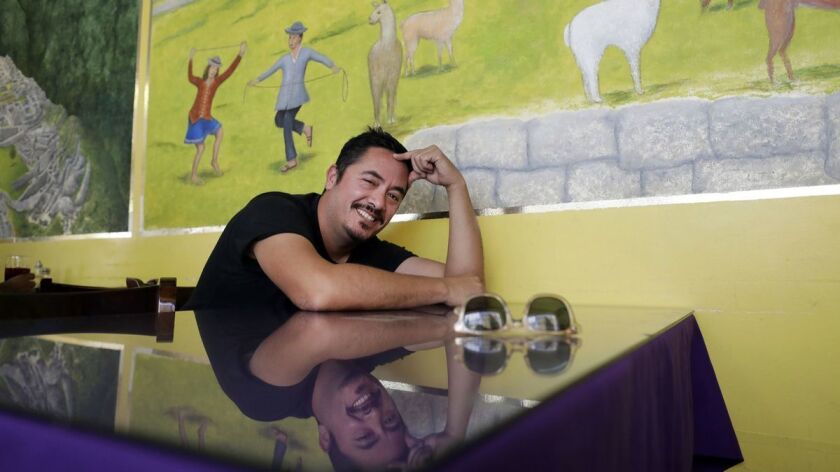 Carolina Miranda has lunch with Peruvian American artist Eamon Ore-Giron at the Peruvian restaurant Intiraymi, a strip mall staple for nearly 20 years in downtown L.A. and a staple of Ore-Giron's for half of that. (Recommended: seco de cordero, a lamb stew simmered in cilantro and corn beer.)
PREPPING FOR THE END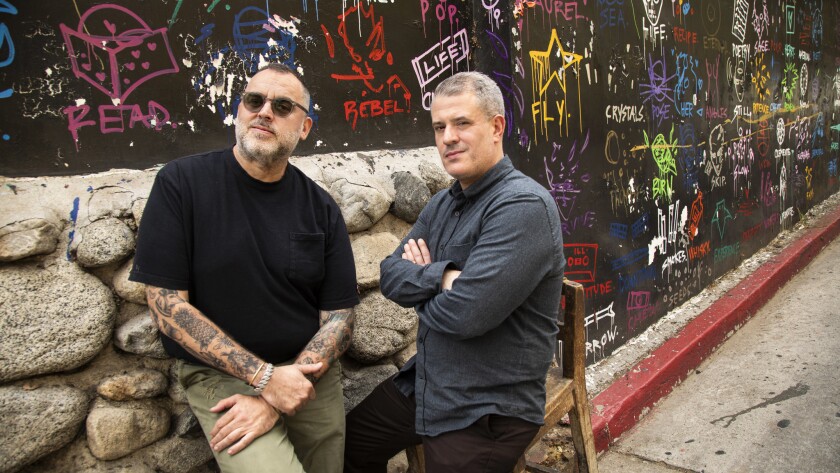 The two chefs who own and operate the Montreal restaurant Joe Beef were in town recently, on tour for their second cookbook. I sit down with them to discuss how they cook for the apocalypse; how one preps for the end of the world is the theme of the book and, both metaphorically and more realistically, lately the theme of their own lives.
ODE TO A SANDWICH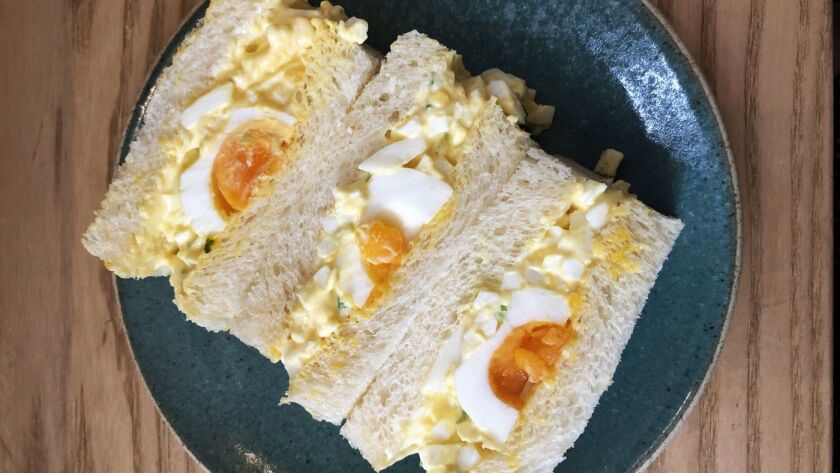 In our latest What We're Into piece, Jenn Harris considers the egg salad sandwich at the Echo Park restaurant Konbi. If you've spent much time in Tokyo, this is a pro tip you'll recognize: Scout out the convenience stores for packaged sandwich snacks. Konbi's iteration is a beyond-worthy ode to the genre.
MUSEUM-QUALITY MEXICAN CUSINE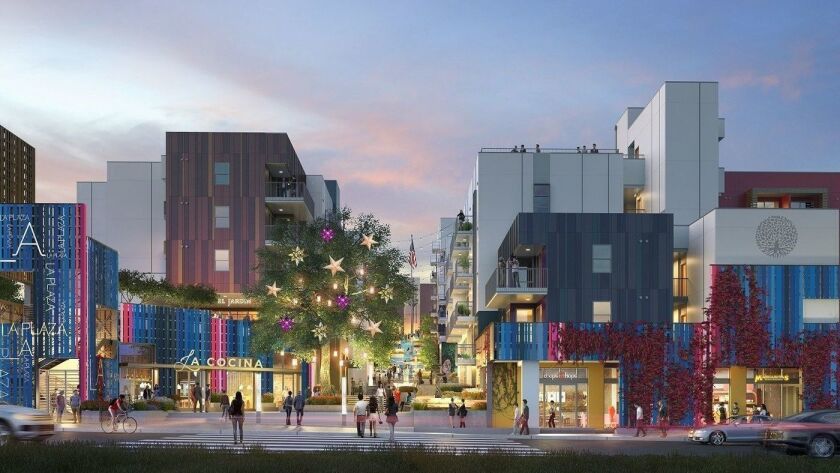 La Plaza Cocina, a museum and educational kitchen devoted to the history and evolution of Mexican food, is scheduled to open in downtown L.A. in 2019. As Hadley Tomicki reports, the project will showcase chef-led cooking classes and an exhibition area for featuring important ingredients and regional dishes.
AND MORE PIES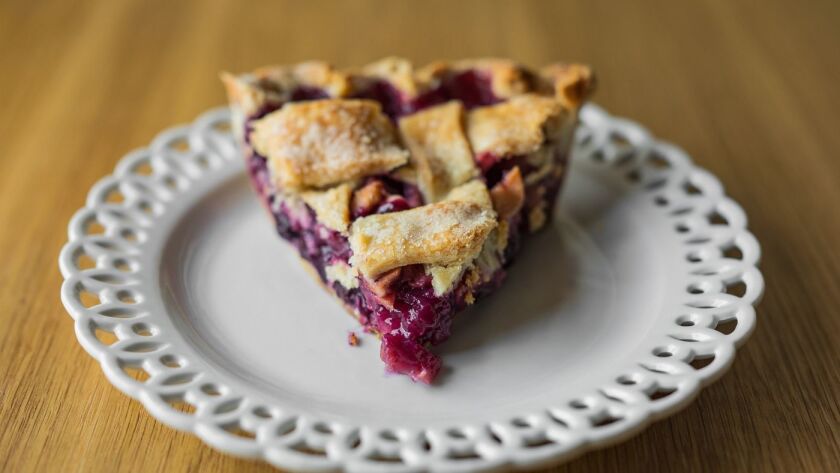 In addition to being an earworm of a Lyle Lovett song, Fiona is the name of pastry chef Nicole Rucker's new Fairfax restaurant, which just opened with limited hours for pies (pies!) and will open for full service in a few weeks. In other restaurant news: more chocolate and Filipino rice bowls; and a farewell to Wolfdown and Komodo restaurants.
101 Restaurants We Love: On the evening of Dec. 3, a celebration of Los Angeles' top restaurants brings together the best of the best, serving you samples from their acclaimed menus. Join us as we reveal the Los Angeles Times' 101 Restaurants We Love list for 2018. You'll enjoy unlimited bites from our handpicked favorites, along with craft cocktails and live music. At the MacArthur, from 6:30 to 9:30 p.m.; tickets are $135.
Check us out on Instagram at @latimesfood.
And don't forget the thousands of recipes in our California Cookbook recipe database.
Feedback? We'd love to hear from you. Email us at food@latimes.com.
---