The top food stories from this week at the Los Angeles Times:
THE MEANING OF RITUALS
Anissa Helou writes about the meaning of feasting and fasting during Ramadan.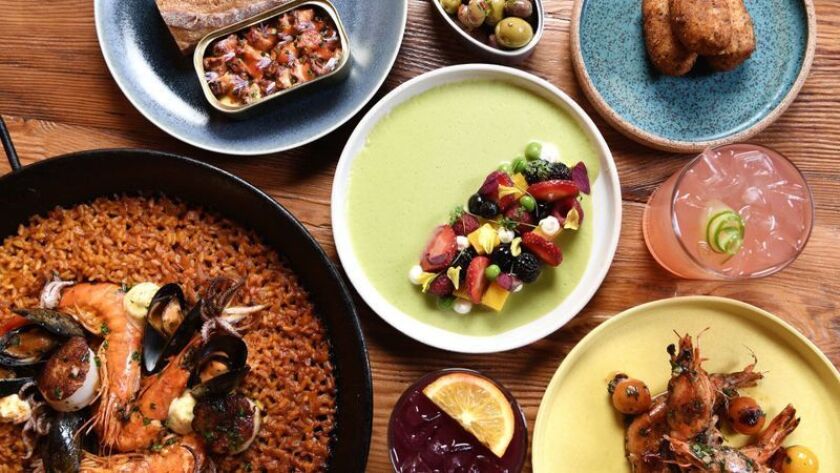 ON OTOÑO
Patricia Escárcega sits down at Otoño, a modern Spanish restaurant with a local twist.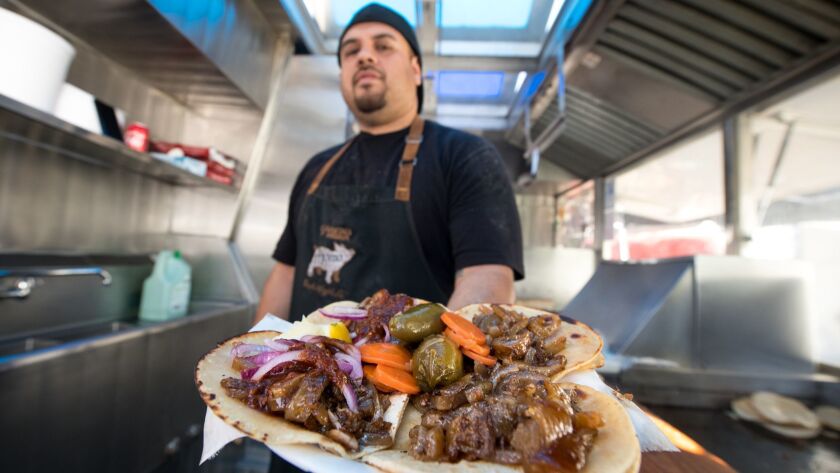 IN PRAISE OF CARNITAS
Bill Addison considers the glories of Carnitas El Momo, the food truck and weekend restaurant in Boyle Heights.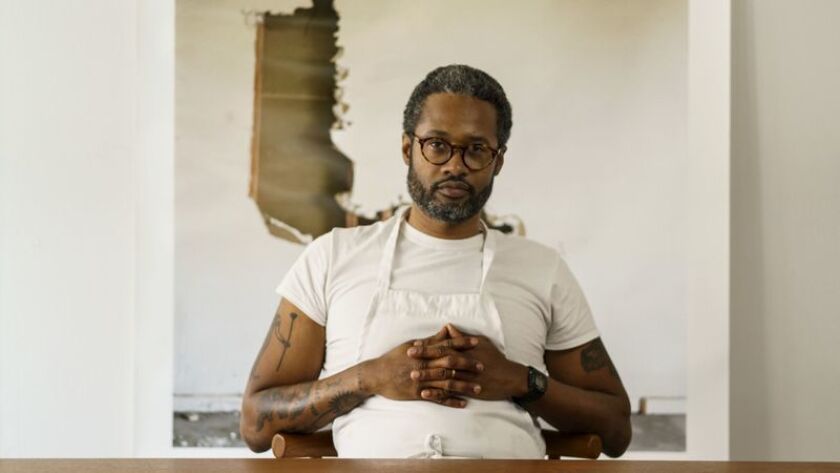 POP-UP SOUL FOOD
Amy Scattergood has a story about Ray Anthony Barrett, a visual artist whose pop-up Cinqué showcases his version of soul food.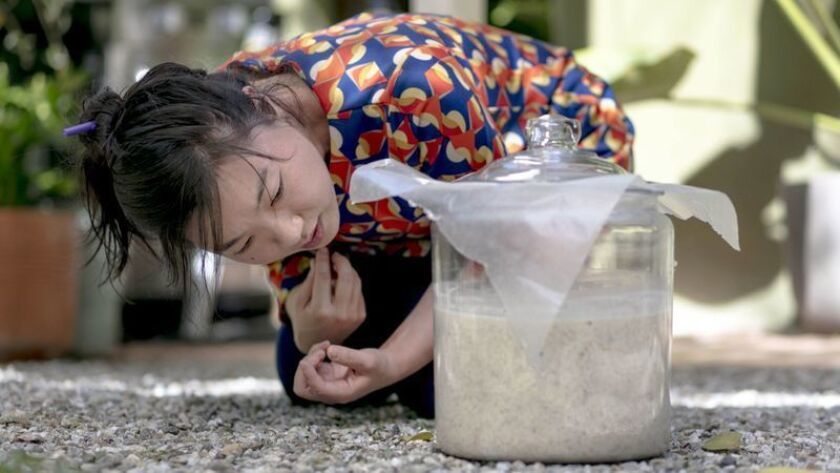 THE SECRET HISTORY OF MAKGEOLLI
Yong Ha Jeong makes makgeolli, a traditional Korean alcoholic beverage, by fermenting rice and mash.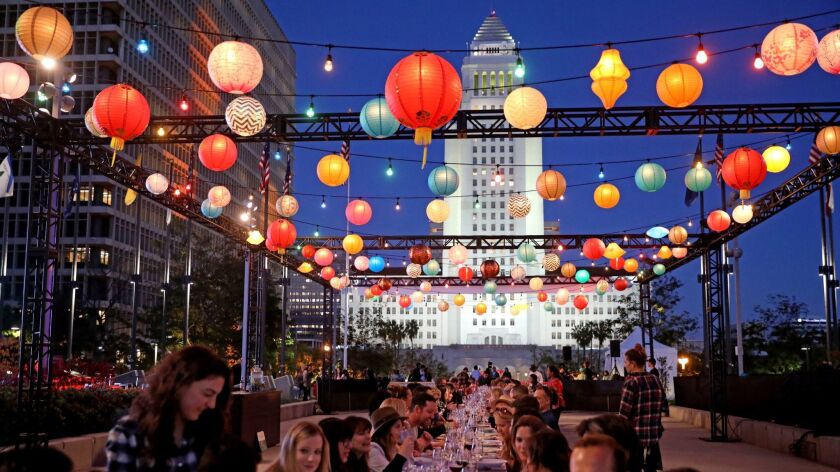 NIGHT MARKET IS BACK
From May 8 to 12, our Food Bowl Night Market will take over downtown's Grand Park. Night Market is free to attend, but this year there will also be a special ticketed portion of the market, centered around one or two different themes — think tacos, burgers, dumplings or BBQ — each day.
Food Bowl 2019 is here. Tickets for our month-long food party are on sale for the hundreds of events happening across the city. Go to lafoodbowl.com for a calendar, plus links for tickets.
We hope you'll join us for #31daysoffood.
Our 101 Restaurants We Love list for 2018 is out. The list incorporates restaurants and trucks from around Los Angeles and Orange County, in alphabetical order (no rankings this time). Plus there's a bonus list of 10 classic restaurants.
Check us out on Instagram at @latimesfood.
And don't forget the thousands of recipes in our California Cookbook recipe database.
Feedback? We'd love to hear from you. Email us at food@latimes.com.
---