Newsletter: Essential California: Sky-high rents and home prices are making it hard for Southern California businesses to attract workers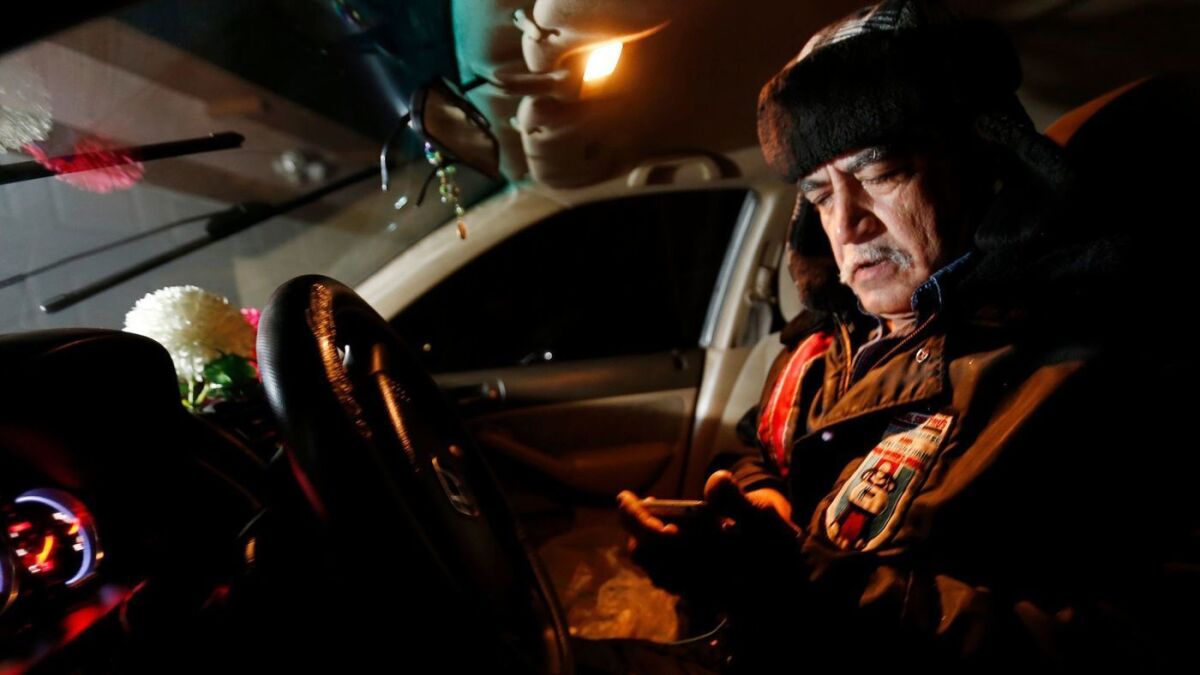 Good morning, and welcome to the Essential California newsletter. It's Friday, Feb. 23, and here's what's happening across California:
TOP STORIES
Since the housing market took off in 2012, the California median home price has risen to $524,000, a compounded annual growth rate of nearly 10%, according to real estate website Zillow. The median rent for a vacant apartment jumped an annual rate of 6%, to $2,424. As a result, businesses are increasingly struggling to recruit from out of state; a larger share of people are enduring one-way commutes of more than 90 minutes; and more people are leaving California than moving here from elsewhere in the U.S. Los Angeles Times
Mendoza resigns
Tony Mendoza, a former East Los Angeles elementary schoolteacher who moved swiftly from local to state government elected offices, resigned from the California Senate on Thursday as his colleagues moved to formally expel him after a series of sexual misconduct accusations. The resignation was the culmination of an almost three-month saga that saw the Democrat stridently deny any improper conduct, all while accusing his fellow legislators of unfair treatment. He becomes the third state legislator to resign amid allegations that have shaken the state Capitol community. Los Angeles Times
Trump vs. California
President Trump on Thursday lambasted California officials for how they are dealing with gangs and threatened to pull immigration and border agents out of the state to show just how bad things would be without federal help. The LAPD says he simply doesn't understand gangs. Los Angeles Times
Plus: So which is it, punish California with more agents, or fewer? Los Angeles Times
L.A. STORIES
Hospital sexual assault claim: The Los Angeles County Sheriff's Department has been conducting a criminal investigation of a former doctor at L.A. County-USC Medical Center after another doctor in the hospital said she was sexually assaulted by the physician during one of her shifts. Los Angeles Times
Remember that crazy chase? A suspected car thief who led police on a wild pursuit that ended a mile into a Metro Gold Line subway tunnel was charged Thursday with six felonies and could get more than four years in prison if convicted. Los Angeles Times
Brick and mortar: "In Los Angeles, Amazon has held serious talks with billionaire developer Rick Caruso about bringing a Go store to the Grove, his 600,000-square-foot outdoor shopping Mecca." ReCode
POLITICS AND GOVERNMENT
Coming attraction: Thousands of California Democrats will gather Friday in San Diego for their annual convention, where potential presidential contenders will make appearances and state candidates will battle for endorsements from the party faithful in advance of the June primary. Los Angeles Times
Retirement debt: State and local governments face more than $400 billion in unfunded liabilities for public employee retirement benefits, and the situation is getting worse as baby boomers retire and life expectancy increases. CalMatters
Battling homelessness: Tiny homes for Sacramento's homeless could get $200 million in subsidies and vacant city land. Sacramento Bee
CRIME AND COURTS
Sexual assault allegation: New Orleans police last year investigated "Breaking Bad" actor Dean Norris after a woman said he sexually assaulted her, but prosecutors ultimately decided not to file charges, the Orleans Parish district attorney's office has confirmed. Los Angeles Times
What?! A Glendale man burned his genitals and legs. The culprit? An e-cigarette battery, new lawsuit claims. Los Angeles Times
Following up: A 33-year-old man who drank poison and died while fleeing police on the 101 Freeway in Ventura County on Wednesday was wanted for the sexual assault of a 14-year-old girl at a Los Angeles motel, authorities said. Los Angeles Times
CALIFORNIA CULTURE
Where are the female leads? Women claimed just 24% of leading roles, or protagonists, in the top 100 films last year, down from 29% in 2016, according to a new report from San Diego State University's Center for the Study of Women in Television and Film. Los Angeles Times
Plus: "In this #MeToo era the people behind the Oscar telecast have a message: Our show will be focused on films, not the cultural moment around them." New York Times
For sale: Charlie Sheen is ready to call it a wrap in Sherman Oaks, listing his sprawling mansion for sale at $9,999,999. Los Angeles Times
Big gift: "Television producer Marcy Carsey — whose hits include 'The Cosby Show,' 'Roseanne' and '3rd Rock From the Sun' — typically directs charitable donations toward causes like affordable education and women's equality. But now she is donating $20 million of her fortune to the Hammer Museum." New York Times
And: L.A. philanthropists Lynda and Stewart Resnick are giving $30 million to help pay for an ambitious renovation and expansion at the Hammer. Los Angeles Times
CALIFORNIA ALMANAC
Los Angeles area: sunny, 62, Friday; sunny, 63, Saturday. San Diego: partly cloudy, 57, Friday; sunny, 63, Saturday. San Francisco area: sunny, 54, Friday; cloudy, 54, Saturday. Sacramento: sunny, 56, Friday; partly cloudy, 59, Saturday. More weather is here.
AND FINALLY
Today's California memory comes from John Owen:
"My family from Illinois visited California via the Santa Fe Railroad in 1958. On our way to Disneyland, we pulled into Knott's Berry Farm. We looked out across open fields of black soil as far as you could see. I thought the fields were just like home on the prairies of Illinois. From the Top of the Mark, the same year, I was mesmerized by the San Francisco Bay Bridge. When I returned 15 years later, expecting the same view, it was instead all the skyscrapers of a new San Francisco skyline."
If you have a memory or story about the Golden State, share it with us. Send us an email to let us know what you love or fondly remember about our state. (Please keep your story to 100 words.)
Please let us know what we can do to make this newsletter more useful to you. Send comments, complaints and ideas to Benjamin Oreskes and Shelby Grad. Also follow them on Twitter @boreskes and @shelbygrad.
---