Newsletter: Essential California: In the DNA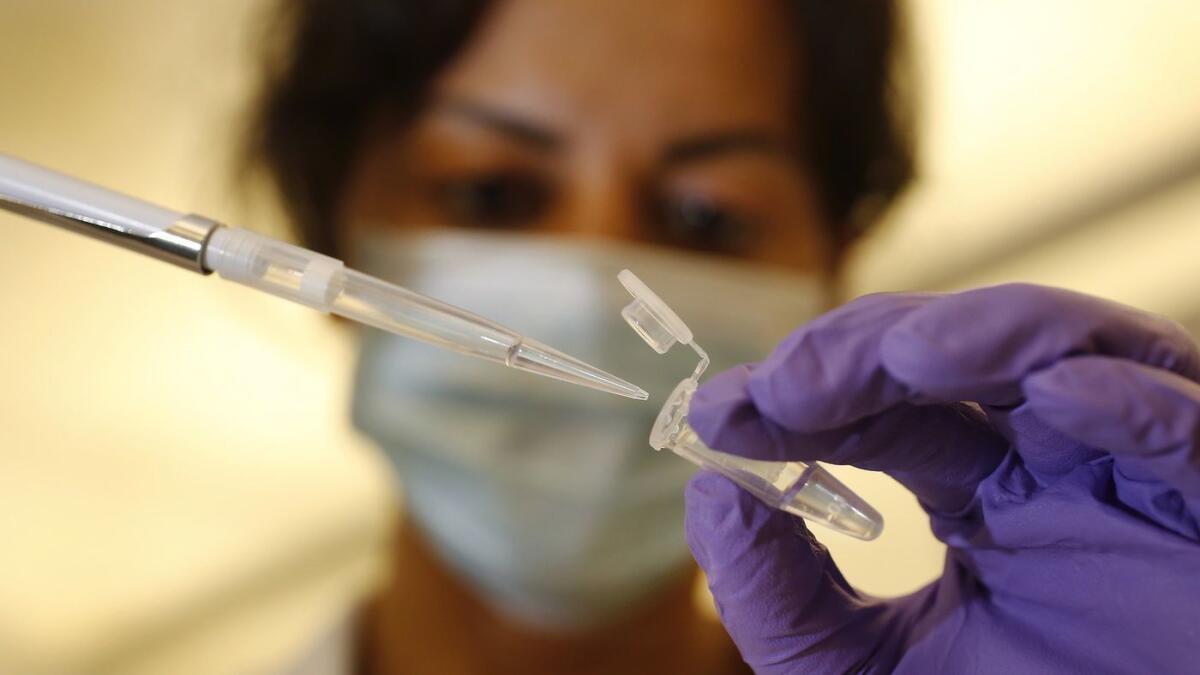 Good morning, and welcome to the Essential California newsletter. It's Monday, April 30, and here's what's happening across California:
TOP STORIES
In the 1970s, when the Golden State Killer claimed his first known victim, it was relatively easy for a serial murderer to escape undetected and strike again. But DNA technology advances have not only allowed police to solve murders more quickly, it's allowed cold-case detectives to identify suspects in some of the most notorious serial killings of the past, including the Golden State Killer and Grim Sleeper. Los Angeles Times
-- When news came forward of Joseph James DeAngelo Jr.'s arrest, survivors and their families found themselves feeling an onslaught of emotions. Los Angeles Times
-- It's hard to understand 40 years later how the "East Area Rapist" created such panic in Sacramento and in a way was the end of the city's innocence. Sacramento Bee
-- From the beginning, some detectives thought the Golden State Killer was a cop. New York Times
Down at the border
A group of immigrants from Central America, whose caravan north drew the ire of President Trump and became a hot button in the debate over illegal immigration, converged at the California border Sunday to request asylum in a scene marked by emotion and theater. Los Angeles Times
-- The long road ahead for asylum seekers. San Diego Union-Tribune
-- Why this has become such an immigration flash point. BuzzFeed News
-- The California National Guard is heading to the border in what marks the first deployment under Gov. Jerry Brown's deal with the Trump administration to beef up border security. Guard members will not enforce immigration laws, Brown has said. Los Angeles Times
-- Trump threatens to shut down the federal government if he doesn't get full funding of his border wall. Los Angeles Times
Get the Essential California newsletter »
L.A. STORIES
Pronounce "El Segundo," please: An exploration of how the pronunciation of place names became Anglicized in California, where cultural evolution and local customs make for differences over how to say Paso Robles, Los Feliz and San Pedro, among many other towns, by columnist Steve Lopez. Los Angeles Times
Staying put: With rising rents threatening to push Self Help Graphics & Art from its Boyle Heights headquarters, the nonprofit center that has long nurtured noted Latino artists has secured a solution: It bought the building. The cost: $3.6 million. Los Angeles Times
In Pasadena: Molestation allegations roil the Rose Bowl Aquatics Center. Los Angeles Daily News
Spreading the word: How to look at L.A. architecture in 2018. Curbed L.A.
Alternate universe: Is Nextdoor your helpful friend — or everything you hate in a nosy, judgmental neighbor? "In the alternative reality that is Nextdoor, people are committing crimes I've never even thought of: casing, lurking, knocking on doors at 11:45 p.m., coating mailbox flaps with glue, 'asking people for jumper cables but not actually having a car,' light bulb stealing, taking photos of homes, being an 'unstable female' and 'stashing a car in my private garage,' " writes Joel Stein. Los Angeles Times
CRIME AND COURTS
Watch: New evidence suggests police knew about the dangers of the Ghost Ship before the fire. Mercury News
"Football killed my son": After their son died playing youth football, these parents are demanding safety improvements. Daily Breeze
GOVERNMENT AND POLITICS
The thrill is gone: In a sign of the Bay Area's mass transit crisis, even ferries are packed these days. San Francisco Chronicle
Welfare grants: Will Jerry Brown support better funding for California's safety net? Los Angeles Times
What's in the dirt? Possible hidden toxic substances ruin a dream of homeownership in San Francisco. San Francisco Chronicle
Uh oh: A Fresno councilwoman is in hot water — for posting Kendrick Lamar lyrics. Fresno Bee
Campaign cash: Lt. Gov. Gavin Newsom continues to rule fundraising in the governor's race, with more than $17.6 million in the bank, according to fundraising documents filed with the state. But wealthy allies of fellow Democrat Antonio Villaraigosa dumped more than $12.5 million into an independent effort to boost his candidacy just before mail ballots are sent to voters. Los Angeles Times
Lessons from Bernie: Sen. Kamala Harris is building an online army for 2020. Politico
CALIFORNIA CULTURE
History lesson: Spanish Colonial Revival architectural style "seems like the spirit of California," because of its indoor-outdoor harmony — admittedly also seen in Craftsman and midcentury-modern homes — but also because of its nod to regional history. The genre really took off after 1915, when organizers of the Panama-California Exposition in San Diego chose to build the fairground buildings in Spanish Colonial style. Los Angeles Times
Two L.A. art masters collide: When David Hockney called to ask about painting his portrait, architect Frank Gehry was immediately intrigued. Hockney said it would be fine to bring Gehry's artist son Alejandro to watch, and once they arrived at the studio, both Gehrys paid close attention to Hockney as he painted. "He was concentrating and didn't talk," Gehry recalls. "So as I sat there, I speculated about what was in his mind as he worked. I felt I was watching a moving sculpture of somebody thinking." Los Angeles Times
Kickoff time: "The official opening of the 22,000-seat Banc of California Stadium in Exposition Park on Sunday night was about more than a soccer match or the new Los Angeles Football Club that hosted it," writes columnist Bill Plaschke. Los Angeles Times
Yum: More evidence of L.A. as the capital of meat-free eating. Wall Street Journal
Double yum: Tacos and pupusas as L.A. history books. L.A. Taco
Modern cinema: Is "Avengers: Infinity War" a movie or a long ad? The New Yorker
CALIFORNIA ALMANAC
Los Angeles area: Partly cloudy, 69, Monday. Mostly cloudy, 63, Tuesday. San Diego: Cloudy, 63, Monday. Showers, 60, Tuesday. San Francisco area: Cloudy, 61, Monday. Sunny, 65, Tuesday. Sacramento: Partly cloudy, 71, Monday. Sunny, 80, Tuesday. More weather is here.
AND FINALLY
This week's birthdays for those who made a mark in California: Former Los Angeles Mayor Richard Riordan (May 1, 1930) and actor Dwayne "The Rock" Johnson (May 2, 1972).
If you have a memory or story about the Golden State, share it with us. Send us an email to let us know what you love or fondly remember about our state. (Please keep your story to 100 words.)
Please let us know what we can do to make this newsletter more useful to you. Send comments, complaints and ideas to Benjamin Oreskes and Shelby Grad. Also follow them on Twitter @boreskes and @shelbygrad.
Sign up for Essential California for news, features and recommendations from the L.A. Times and beyond in your inbox six days a week.
You may occasionally receive promotional content from the Los Angeles Times.