Newsletter: Essential California: Harassment and retaliation claims during Kamala Harris' time as the state's top cop led to $1.1 million in settlements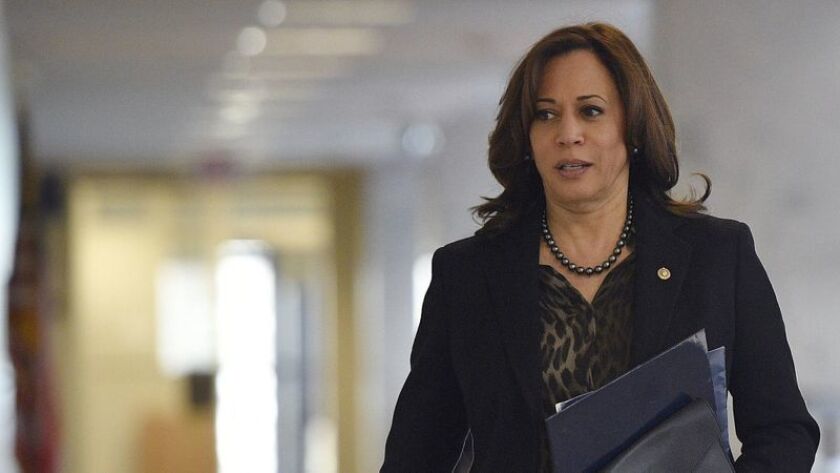 Good morning, and welcome to the Essential California newsletter. It is Saturday, March 2. Here's what you don't want to miss this weekend:
TOP STORIES
A closer look at the $1.1 million to settle claims with employees who alleged they were sexually harassed or retaliated against by coworkers during the tenure of Kamala Harris as California attorney general from 2011 to 2017. The Times obtained the records, and Harris says she did not know about the cases settled by the state Department of Justice until they were brought to her attention by the paper. The senator, who launched a presidential bid in February, said she takes responsibility for what happened in her office when she was California's top cop. Los Angeles Times
The hidden toll on firefighters: At least 115 firefighters and emergency medical service workers in the U.S. committed suicide in 2017, according to the Firefighter Behavioral Health Alliance, which tracks such figures nationwide. That number, likely an undercount, is a startling one that many worry portends an epidemic as ever-lengthening fire seasons, more frequent mass-casualty events and increased strain on emergency personnel take their toll. Los Angeles Times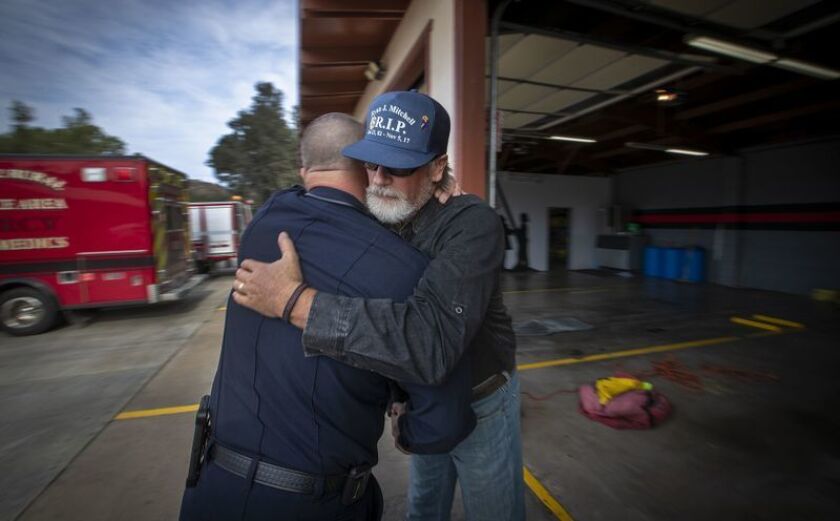 New battle in the grocery wars: Los Angeles is going to see the beginning of a big new experiment for Amazon: A new grocery store chain different from Whole Foods. It could be the final battle for grocery competitors. Wall Street Journal
Campus deaths: At Claremont McKenna College, two students died within a week. One death has been ruled a suicide. The cause of the other has not determined. Los Angeles Times
Taming the drought: California's unusually wet and cold winter has caused epic snow, serious flooding and a renewed interest in umbrellas and portable heaters. But the atmospheric river storms have also put a huge dent in the state's water woes — at least for now. Los Angeles Times
March madness: This month's weather looks to start with a bang, too. Los Angeles Times
RIP: She was Bunker Hill's longest-living resident, and she brought delight wherever she went. Remembering Helen Coleman. Los Angeles Downtown News
"Leaving Neverland": Oprah Winfrey is arguably the most famous survivor of childhood sexual abuse in the world. Now, she has entered the very heart of the debate over Michael Jackson and his abuse allegations. Los Angeles Times
Publish or perish: The great publishing war between the University of California and the company formerly known as Reed Elsevier takes a big turn. Los Angeles Times
DUI proposal: California will consider dropping the drunk driving blood alcohol limit from from 0.08 to 0.05. Sacramento Bee
Less plastic: Trader Joe's is planning some changes, after hearing from customers who want the chain to be a better friend to the earth. SF Gate
Unexpected visitor: A sunfish that lives south of the equator recently washed up on a Santa Barbara County beach, and scientists are at a loss as to how the giant creature got so off-course. Los Angeles Times
Lyft versus Uber: Who will go public first? Mercury News
The March 1 movement: The birth of the Korean nation. New York Times
Get the Essential California newsletter »
THIS WEEK'S MOST POPULAR STORIES IN ESSENTIAL CALIFORNIA
1. "Green Book" is the worst best picture Oscar winner since "Crash," writes film critic Justin Chang. Los Angeles Times
2. Seven active volcanoes in California could pose a threat to nearly 200,000 people. Weather Channel
3. Red carpet arrivals at the Oscars. Los Angeles Times
4. Think you don't live near mountain lions in California? Think again. Sacramento Bee
5. Northridge's Tampa Avenue street medians had an ugly problem. Los Angeles Daily News
ICYMI, HERE ARE THIS WEEK'S GREAT READS
The coach: He waited nearly 30 years to become a varsity head coach. A midseason cancer diagnosis wasn't going to stop him from guiding his team. Los Angeles Times
Why they flee: Drug cartels are causing a different kind of migrant crisis in Mexico. Here is an in-depth look at families running for their lives and struggling to get into America. Desert Sun
No more illusions: How California's season of hell fires has fundamentally altered the climate change debate. Bloomberg
Please let us know what we can do to make this newsletter more useful to you. Send comments, complaints and ideas to Benjamin Oreskes and Shelby Grad. Also follow them on Twitter @boreskes and @shelbygrad.
---