Good morning, I'm Paige Hymson, a podcast producer here at The Times. Our "Larger Than Life" podcast is out now. Listen to the first two episodes now available, and subscribe wherever you listen to podcasts.
This seven-part documentary podcast is about legendary Los Angeles street racer Big Willie Robinson. Reported and hosted by Times staff writer Daniel Miller, the series takes listeners on a wild ride through L.A. history. Episodes 1 and 2 are out, and Episode 3 is available July 11.
Here are 10 things you need to know about Big Willie Robinson before you dive into the podcast.
1. Willie Andrew Robinson III was born in 1942 in New Orleans. The oldest of five kids, he came of age in segregated Louisiana.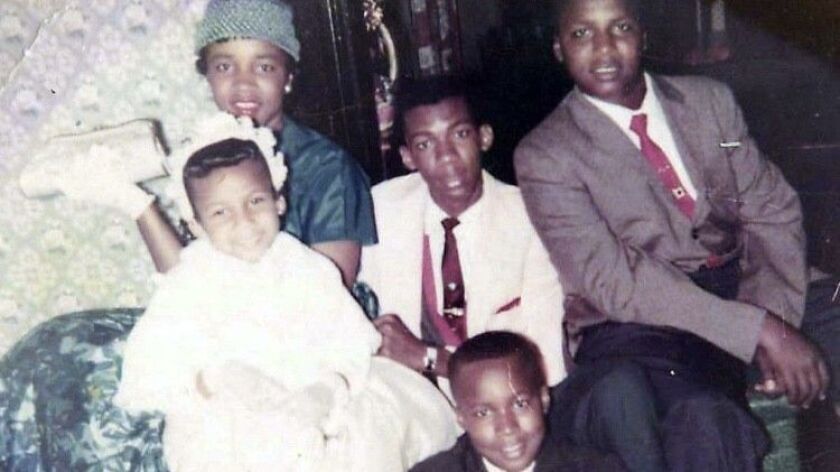 2. The nickname Big Willie is said to have been given to him by an unlikely acquaintance, Otis Chandler. Chandler was the publisher of the Los Angeles Times from 1960-80, and Robinson said that he and the mogul were longtime friends.
3. Robinson loved fast cars. While he was growing up, his father was an auto body repairman. One of Robinson's favorite cars was his 1969 Dodge Charger Daytona, which he dubbed the King Daytona.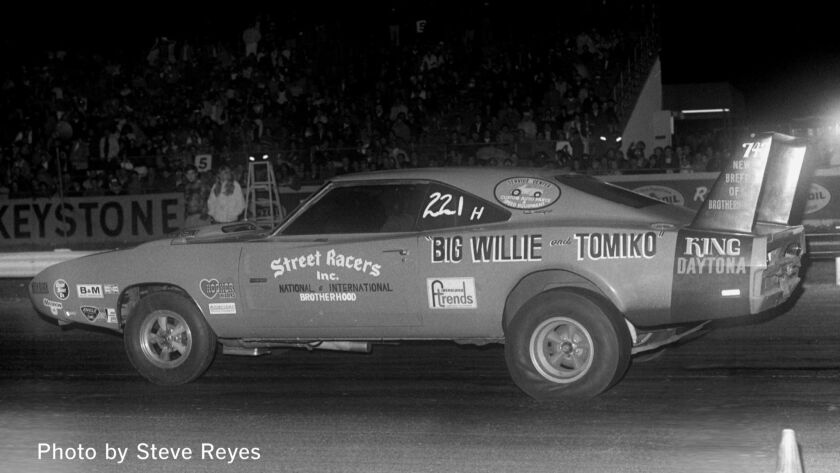 4. Robinson moved to Los Angeles in 1960. In the years after the Watts riots, he began organizing street races while spreading his message of peace through wheels.
5. He said his mission was to use racing "to stop killings."
6. In the 1960s, Robinson started the National and International Brotherhood of Street Racers.
7. In the Nov. 20, 1966, edition of the Los Angeles Times' West Magazine, there was a lengthy story titled "Street racing: A squall every night," and it featured Robinson — putting him on the map.
8. Robinson married Tomiko Smith in the late 1960s. They had similar interests, including lifting weights and racing cars. Many who knew the couple said that Tomiko played a significant behind-the-scenes role in Robinson's achievements.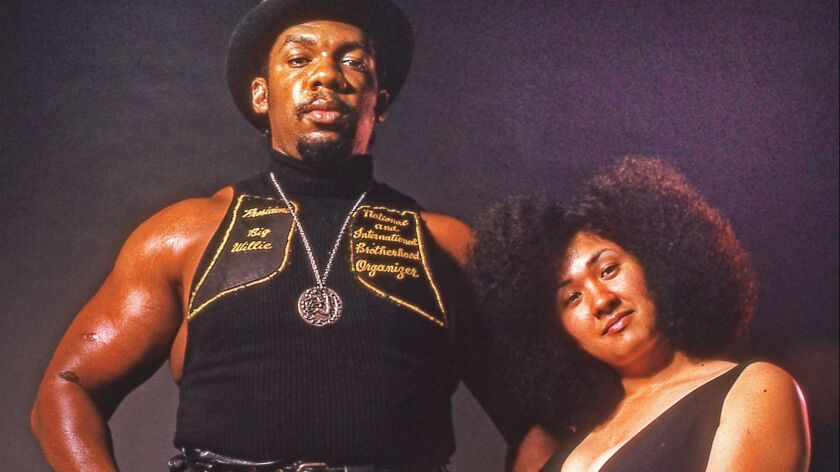 9. Willie's and Tomiko's famed Dodge Charger Daytonas were turned into collectible die-cast cars in 2011 and quickly sold out. A gold-plated version sold for $1,000.
10. This is L.A., so Big Willie Robinson did some acting, appearing in films starring Paul Newman and James Taylor. The work helped spread his message, and he even had a connection to the "Star Wars" and "The Fast and the Furious" film franchises.
Read and find out more details about Big Willie Robinson and listen to the first two episodes here.
Subscribe to the Play Next podcast newsletter »
Do you have questions or comments for us? Email us at podcasts@latimes.com
Picks of the week
Each week, different Times staff members will share their personal podcast recommendations with you. Here's what Camila Victoriano of L.A. Times Studios is listening to now:
"Overheard at National Geographic," National Geographic: While I've only listened to a couple of episodes so far, this podcast already stands out with its quirky charm and niche takes on the natural world. Each episode is an easily digestible 15 to 20 minutes, and perfect fodder for new dinner party conversation. Plus, I can't really resist topics like the singing prowess of the humpback whale.
"Bon Appetit Foodcast," Bon Appétit and Panoply: After obsessing over the BA Test Kitchen's staff on their YouTube channel, it was only natural that I'd stumble upon their podcast and love it equally. Hosted by Editor in Chief Adam Rapoport, the podcast does a great job providing cooking tips while also sharing unique insights into the food world through the eyes of the people shaping it. A particularly interesting episode in this respect is Rapoport's interview with the director of food and culture at the Standard, Angela Dimayuga.
"The Dropout," ABC Radio and ABC News Nightline: By now you've probably heard of this podcast. It's worth bringing up again (and listening to if you haven't already) because behind the mysterious allure of Elizabeth Holmes' deep voice and the made-for-TV drama that unfolds in the takedown of Theranos, the show also asks deeper questions. It takes a hard look at the literal "fake it until you make it" economy of Silicon Valley, and asks the listener to assess how much VC culture and individual greed are to blame for the sometimes fraudulent system that allowed Theranos to thrive.
Coming Up
Next time on "Larger Than Life:" Big Willie Robinson becomes fixated with building a racetrack for the Brotherhood of Street Racers. Can he pull it off? Plus, he starts making connections in the entertainment industry, even appearing in some films. Episode 3 is available July 11 and Episode 4 is available July 16.
L.A. Times Summer Podcast Mixer: We are saving five spots for Play Next readers and L.A. Times podcast listeners to attend our summer podcast mixer at 5 p.m. July 17 in Culver City. Email us at podcasts@latimes.com with your name, email address and favorite podcast, and we'll send out the event details to five respondents. Must be 21 or older to attend.
Have a smart home device? Ask to hear "Los Angeles Times" news briefs every weekday for all the latest updates. Here's how.
Thank you for reading this newsletter from the Los Angeles Times.
Invite family, friends and colleagues to sign up here.
Not a subscriber? Get unlimited digital access to latimes.com. Subscribe here.
---