Letters to the Editor: Portland's identity crisis is really a housing crisis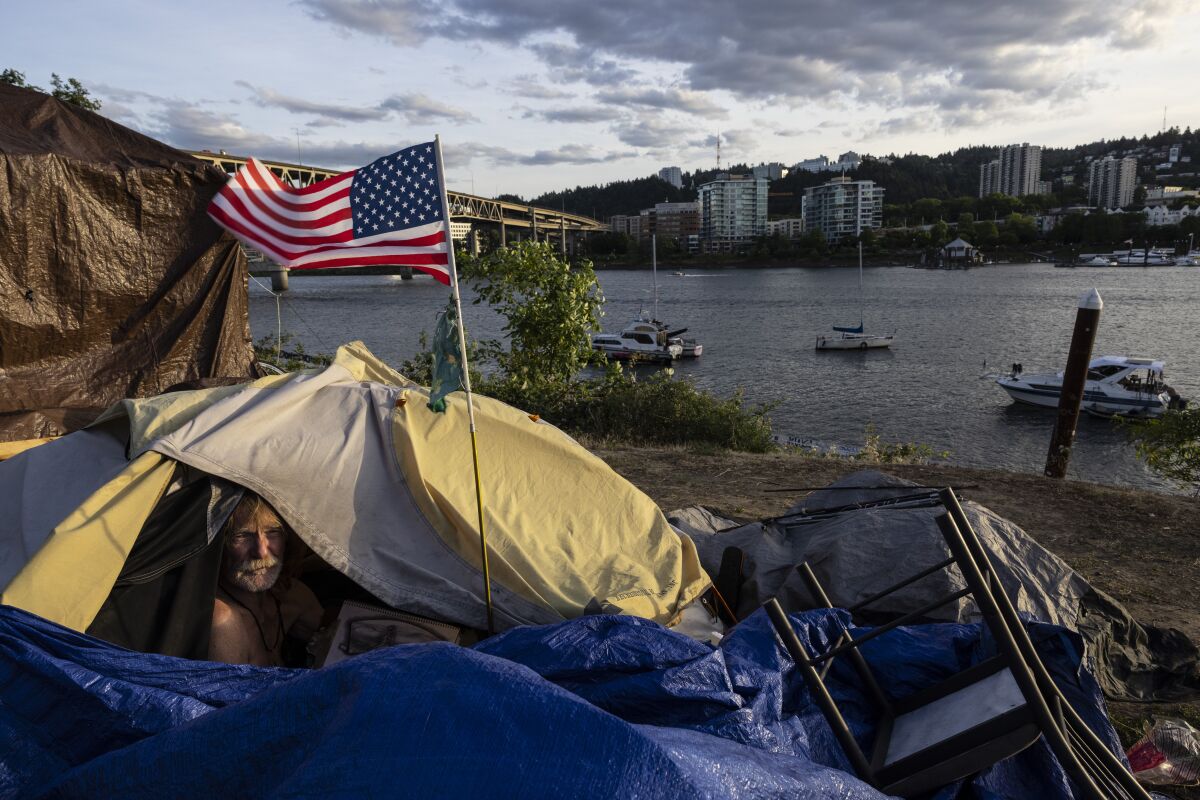 To the editor: By looking mostly at policing, homelessness and drug addiction to answer to the question, "What's the matter with Portland?" (or Los Angeles or any U.S. city), we overlook a huge piece of the puzzle — a lack of affordable housing. ("What's the matter with Portland? Shootings, theft and other crime test city's progressive strain," Feb. 10)
We are just beginning to understand the forces that allow housing prices to endlessly rise, untethered to any market realities.
The housing crisis drives poverty, homelessness and crime, and those responsible for price gouging are probably delighted to have our attention diverted by debates over police and crime.
Linda Williamson, Granada Hills
..
To the editor: We voted with our feet and left our beloved Portland in late 2020. After a year of urging police action, they finally shut down the drug house at the end of our block.
While we are glad to be out and safely living in Washington state now, we still have family in Portland. So, we hope things improve.
Courtney Brooks, Port Orchard, Wash.
..
To the editor: Buried within the article's examples of Portland's rising crime is the awkward revelation that the city's crime rate is, in fact, no worse than average among 40 cities studied.
Of the cities with worse crime, how many have instituted the type of liberal policies that Portland is blamed for? Few, if any, I bet. Will the failure of these cities' tough-on-crime strategies get the same scrutiny Portland has received?
Brad Bonhall, Reno
..
To the editor: Homelessness, crime and civic unrest in Portland are well-documented issues, and this article did not shed any new light on the problems.
What might be of more interest is for The Times to profile a major city without homelessness, crime and civic unrest, and tell us how they do it.
Harriet Ottaviano, Hillsboro, Ore.