Column: Joaquin Avila was a 'lion' for voting rights. But did his efforts actually fix ballot box discrimination?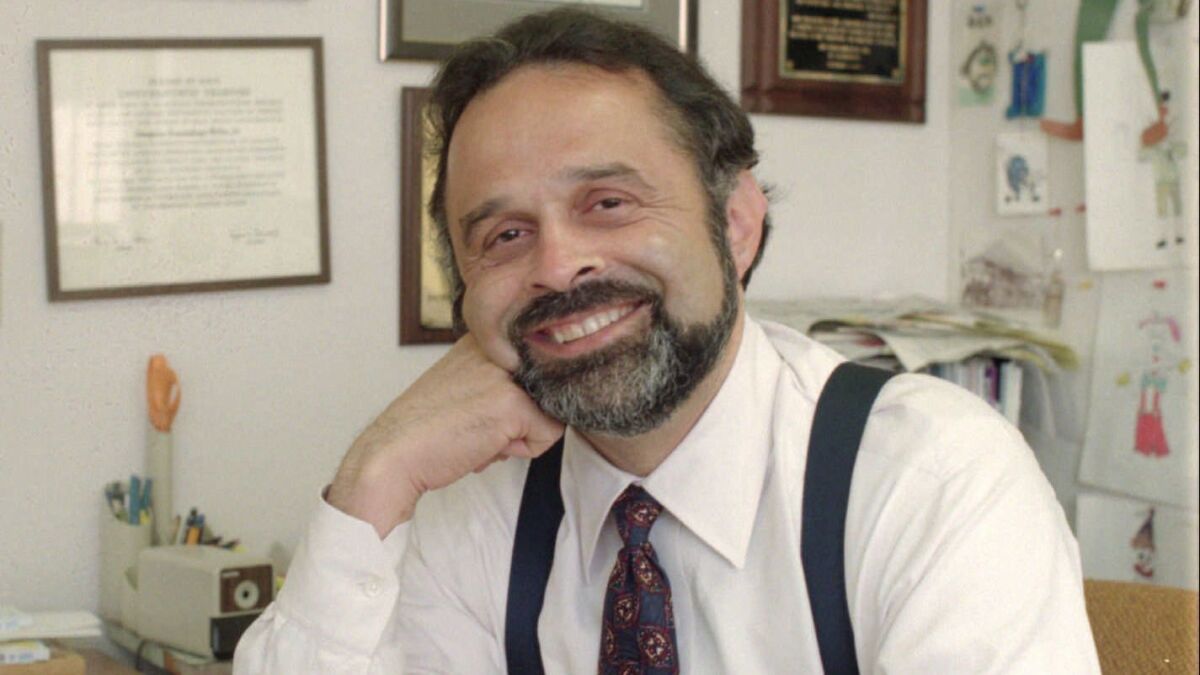 Californians usually don't think of Watsonville as delivering much more than strawberries and great Mexican food. But it was here in 1989 that attorney Joaquin Avila engineered one of the most significant political overhauls in the state's history: district elections for local government races.
Proponents argue this system makes it easier for minority candidates to get elected because they have to compete only in a specific district, not across the whole city in the traditional at-large method. And, by splitting a city council or school board into districts, all neighborhoods — not just the rich side of town — wind up represented.
In 1989, Avila and the Mexican American Legal Defense and Educational Fund sued Watsonville in federal court over its at-large elections for city council. Avila successfully argued before the U.S. 9th Circuit Court of Appeals that this was diluting the Latino vote in a town that was increasingly brown. His victory made nationwide news and his legal strategy won him a MacArthur "genius" fellowship. He went on to help draft the California Voting Rights Act, passed in 2002, which made it easier for minority groups to prove their votes were being diluted.
The argument that only minority politicians can best represent their communities ignores multiple local counterexamples from the past.
Since then, civil rights organizations have sued or threatened lawsuits against dozens of California cities, school districts, county boards of supervisors and other local entities, all in the name of increasing political representation of minorities. When Avila died of cancer March 9, this legacy sparked nationwide tributes. California Secretary of State Alex Padilla, for instance, called the Compton native a "lion of voting rights."
That district elections are the best way to elect candidates who reflect our demographics is now gospel for progressives across the state. But as I read multiple obituaries on Avila, it brought out anew my own conflicting thoughts. I'm still not fully convinced that they're the silver bullet against ballot box discrimination that Avila and his acolytes made them out to be.
I'm particularly jaded because of how the issue rolled out in my home base. The first lawsuit in Orange County to demand district elections happened in Anaheim in 2012, when there were two minorities on the five-person city council. The complaint spun a dark tale of political racism against Latinos in a town long controlled by Disneyland and other captains of industry. But to my mind, the local voting-rights activists didst protest too much. Back in 2006, despite at-large elections, four of the five Anaheim council members were minorities, including two Latinos.
That fact was conveniently ignored because the minority politicians were conservatives. Activists also don't count the current makeup of the Orange County Board of Supervisors — with three Republican Asian Americans on it, two of them immigrants — as a win for diversity. Likewise, in 1987 when Watsonville elected its first-ever Latino council member (just before Avila's lawsuit), the Los Angeles Times reported that voting rights advocates felt he was "not very representative of Latino community concerns."
This suggests that the goal of these suits, then and now, isn't to create a system that elects just more minority politicians, but more liberal minority politicians. So let's stop casting the push for district elections as a modern-day Freedom Summer.
The argument that only minority politicians can best represent their communities ignores multiple local counterexamples from the past. African American voters never had a problem with Los Angeles County Supervisor Kenneth Hahn because he always looked out for them. Minority voters long sided with Jewish candidates who understood discrimination better than WASPs. Anaheim Mayor Tom Tait, a Republican who's whiter than Texas toast, has emerged as an unlikely Latino champion (and a supporter of district elections).
Meanwhile, Santa Ana — where candidates are nominated from six wards, though voted on citywide — is the largest city in the United States with an all-Latino city council. It's been like this since 2008. What has happened in a decade of raza representation? Instead of addressing the severe housing and job shortages that affect the city's overwhelmingly Latino, overwhelmingly working-class residents, city officials have focused on attracting hipster outsiders to live and shop there by pouring millions into downtown. White politicians used to gentrify Latinos out of town; now Latinos do it to themselves. That's progress, right?
This week, however, as I read an interview Avila gave in 2015 to the Monterey County Weekly, I came to acknowledge that district elections do attack a central problem: We have too few candidates who are people of color or working class. "Political power is never given away," Avila told the paper. "You have to take it."
Bingo. In an increasingly stratified California, we should take every chance we get to let the pueblo better control its democracy. So rest in power, Joaquin Avila. May we one day fulfill what you worked toward your entire life.
mexicanwithglasses@gmail.com
@gustavoArellano
Our six-week newsletter will help you make the right decision for you and your property.
You may occasionally receive promotional content from the Los Angeles Times.