Readers React: Cheap air service will make the bullet train obsolete — and the state knows it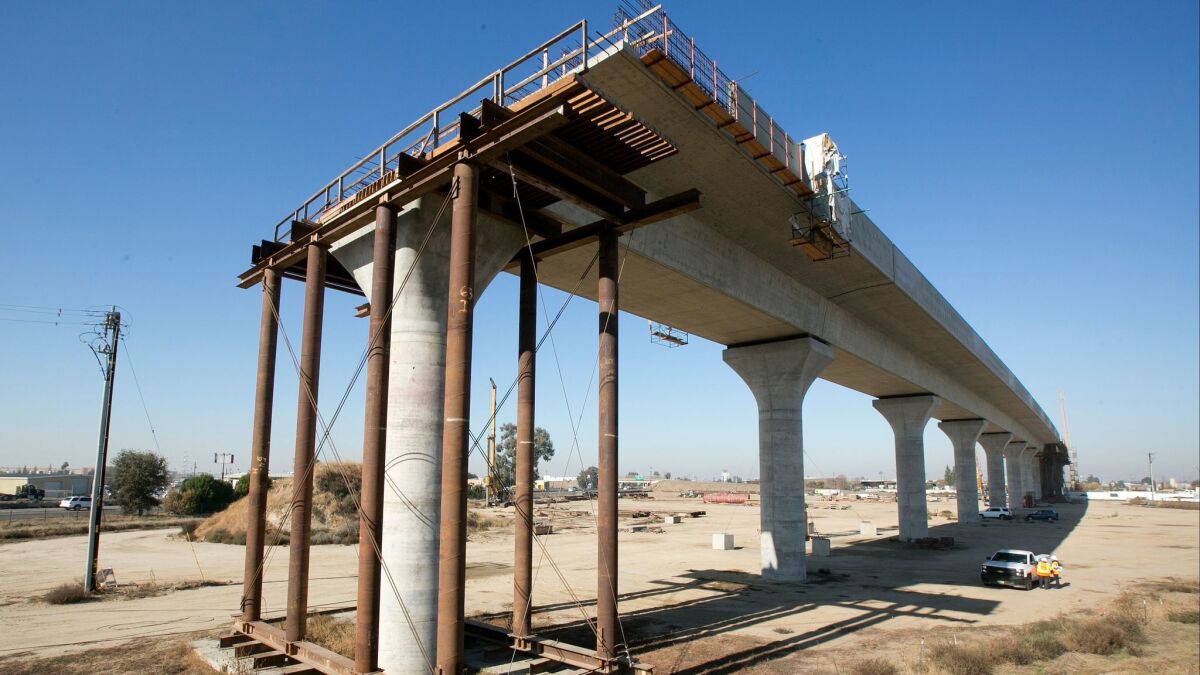 To the editor: When I testified more than 15 years ago before the California High-Speed Rail Authority in my capacity as a senior vice president at the Air Transport Assn. of America, I noted that the costs and time for completion of the bullet train project were vastly understated, and as additional station stops were added to meet political demands, the costs and delays would increase while the "high-speed" was bound to be reduced. ("California's bullet train is running off track. A state audit could keep it from derailing," editorial, Jan. 29)
I pointed out that for roughly $2 billion, the state could launch frequent, low-cost, widebody air service between LAX and San Francisco International Airport within a year to 18 months. Moreover, if that service was not successful, the aircraft could be sold or leased, resulting in the state recovering a substantial portion of its investment.
It's not the mismanagement of the project that needs to be audited; it's the never-ending failure of supporters to tell the truth.
Edward Merlis, McLean, Va.
..
To the editor: Assemblyman Dante Acosta (R-Santa Clarita) claims one can get on a flight from LAX to the San Francisco Bay Area for $59, and it only takes one hour. ("Democrats and Republicans in Sacramento have found something to agree on: An audit of the bullet train," Feb. 1)
He forgets that from his district, its takes at least one hour to drive to LAX, an hour to go through security and board, and an hour to fly.
Amtrak already has a line from Sacramento to Bakersfield. With a few billion dollars, it could be brought up to high-speed requirements. Then, add new track across the Grapevine and connect with the existing rail into L.A.
It's time to replace the California High-Speed Rail Authority with people who have already built bullet-train lines in other countries.
Dennis Arntz, Laguna Niguel
Follow the Opinion section on Twitter @latimesopinion and Facebook
---
Life is stressful. Our weekly mental wellness newsletter can help.
You may occasionally receive promotional content from the Los Angeles Times.