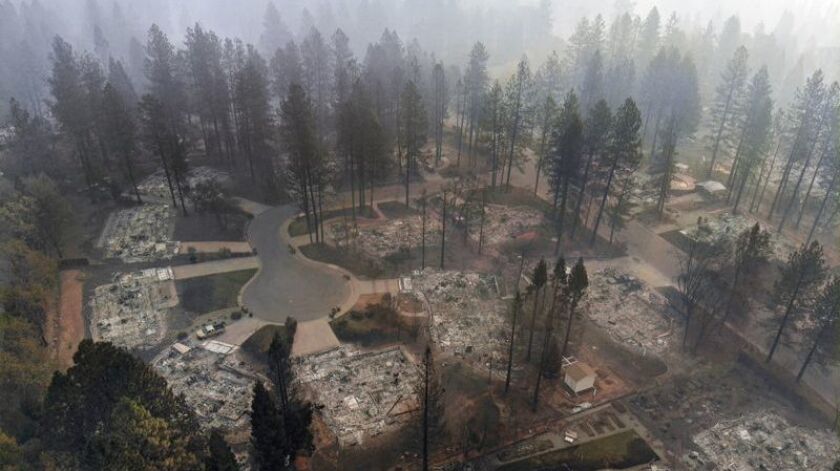 To the editor: The California Department of Forestry and Fire Protection has concluded that Pacific Gas and Electric equipment caused the Camp Fire.
Most of Europe and many utilities in the United States, including the local telephone company in my second home in the Sierra foothills of Madera County, have buried their lines in the ground. They've come through the hills and valleys with big trenching equipment and buried all their lines, even new fiber optic cables, which aren't likely to start fires.
These lines are buried 3 feet down and run through PVC conduit that won't deteriorate for the foreseeable future.
Some utilities decided decades ago that burying lines was too expensive. Let us now compare the costs of burying versus having wires overhead where, despite the work of crews dedicated to keeping them clear of trees, they are an eyesore and source of sparks that start massive fires.
Bury the darned things.
Andrew Carrillo, Venice
..
To the editor: Here is a perfect example of fake news. Everybody knows the fires are caused by leftists who refuse to sweep and vacuum the forest.
I'll remove my tongue from my cheek now.
Jon Hartmann, Los Angeles
Follow the Opinion section on Twitter @latimesopinion and Facebook
---