Readers React: Democrats are afraid of impeaching Trump. They need to toughen up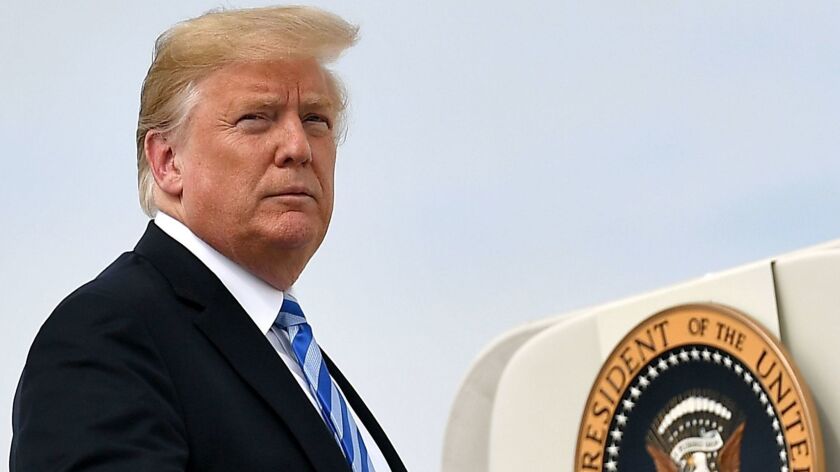 To the editor: If the Democratic leadership is so fearful of losing their power and has so little faith in the electorate to choose honest leadership over crooked politicians when presented with the truth, possibly they shouldn't be leaders in this democracy. They might do better in some Third-World country.
Now, they hesitate to act when confronted with a blatantly unethical president who lied and may have even worked with a foreign adversary to gain the White House. They insist on waiting for the "right moment" for impeachment. Big news — it never comes. Good leadership makes the right moment.
"Overreach" is a term that has been used throughout history to warn the poor and anyone else who fought against inequality. The message is always "you will lose what you have if you oppose me." But throughout history, the results have always been worth the fight.
No one is above the law in a democracy, that's what we should be constantly striving for. If our leaders can't support our legal system, they should be voted out of office.
Barbara Snider, Huntington Beach
..
To the editor: Impeachment will accomplish nothing, as there is no chance of convicting President Trump in the Senate. Instead, the Democrats should allow the weight of corruption to mire Trump in the swamp of his own creation.
Better that the apparent corruption plaguing Trump right now controls his fate. Either it results in Trump dying on the vine in 2020, or he resigns on his own.
Given time, Trump will convict himself. Sadly, a future President Pence will probably pardon him.
Bruce N. Miller, Playa del Rey
Follow the Opinion section on Twitter @latimesopinion and Facebook
---
Life is stressful. Our weekly mental wellness newsletter can help.
You may occasionally receive promotional content from the Los Angeles Times.