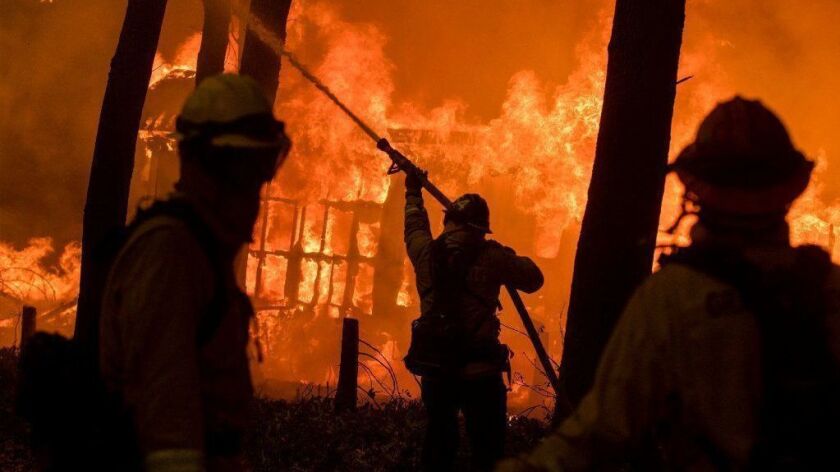 To the editor: What's so difficult about creating a disaster alert system in California that can reach everyone during a crisis?
Every summer I travel to Elcho, Wis., in the rural north part of that state. That area has a volunteer fire department, and if there is a fire, a siren is blown to call in the volunteers. It's like an air-raid siren. You can hear it for miles and miles around.
No, it doesn't broadcast any specific information, but it is a signal to wake up or go inside and turn on the radio to see what's happening and find out what to do.
The idea that everyone is tethered to a cellphone, can afford Internet access and is responding 24/7 to various pings and pokes like urban millennials is a myth. Invest in something simple, tried and true — even more democratic, if you will.
Sarah Starr, Los Angeles
..
To the editor: If California wants an effective alert system, we should revisit what was in place during and after World War II: loud air-raid sirens.
Siren calls could alert the whole population to check their phones or radios for emergency information. This system should not cost much to adopt.
During the Malibu fire, though the city has a phone warning system, we were totally out of communication because power was out. There was no TV, wireless internet or electricity. We would have welcomed a first-wave notification and some sort of series of blasts as code to tell us what was happening.
Dave Weiner, Malibu
Follow the Opinion section on Twitter @latimesopinion and Facebook
---