Readers React: Disneyland continues to be the 'Tragic Kingdom' as long as it fails to pay workers a living wage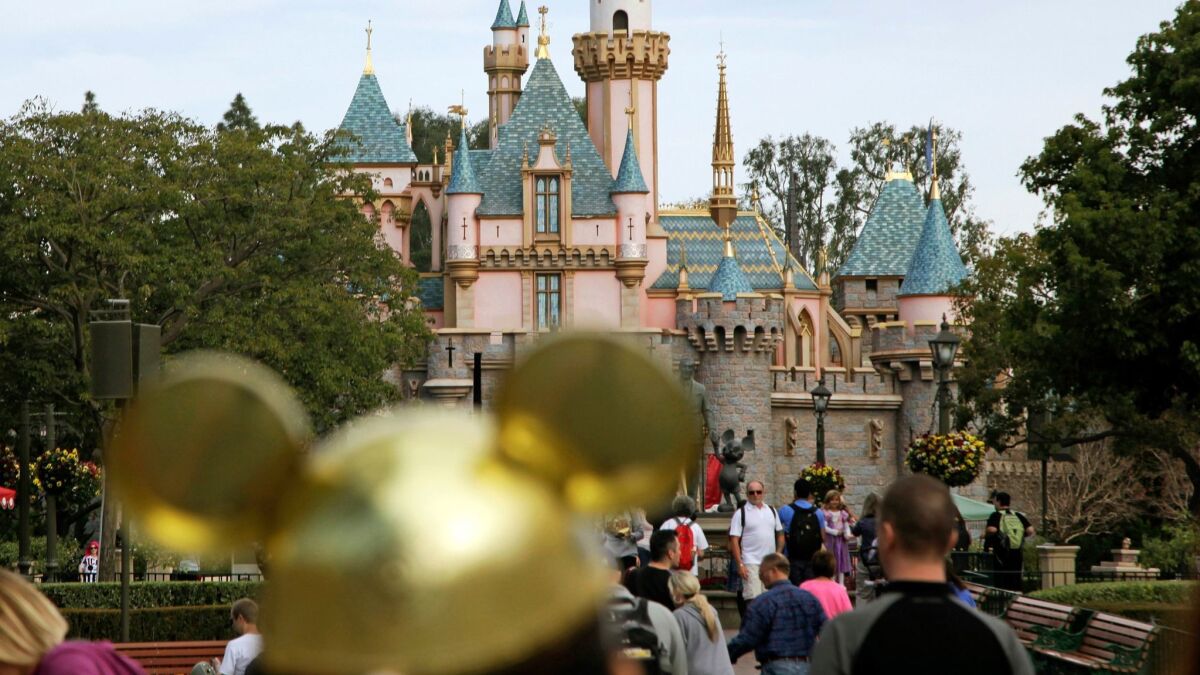 To the editor: My very first day on the job at Disneyland, 18 years old and proudly wearing my costume (I was a Wild West saloon girl), I learned that my fellow "cast members" called it the "Tragic Kingdom." Why, I asked. You'll find out, they said.
Later, I auditioned for the "Kids of the Kingdom" show and was excited to be chosen, but then I discovered that the four-week rehearsal period was called a "workshop." Translation: There was no pay. I declined.
For Disneyland spokeswoman Suzi Brown to say that Sen. Bernie Sanders is speaking in favor of workers seeking a living wage in order to "keep himself in the headlines" not only shows her ignorance of the man, but it is also a lame defense of the corporation's focus on the bottom line to the detriment of the people who make Disney what it is.
Eileen Flaxman, Claremont
..
To the editor: I am not the biggest Sanders supporter, but I understood his point last Friday after being gifted two tickets to Disneyland from a supervisor who couldn't attend on that particular day.
I was astonished to see that the parking fee was $20. I casually asked the parking attendant if she earned $20 an hour since there were at least 100 cars behind us; she laughed and said, "No, ma'am."
I find it terrible that a corporation as large as Disney does not pay its employees the amount it charges the public to self-park. Shame on Disney for not paying its workers their fair share of the millions it profits every day it is in business.
Elisa Perez, West Covina
Follow the Opinion section on Twitter @latimesopinion and Facebook.
Our six-week newsletter will help you make the right decision for you and your property.
You may occasionally receive promotional content from the Los Angeles Times.