Readers React: The Dodgers TV blackout is training a generation of young fans to live without baseball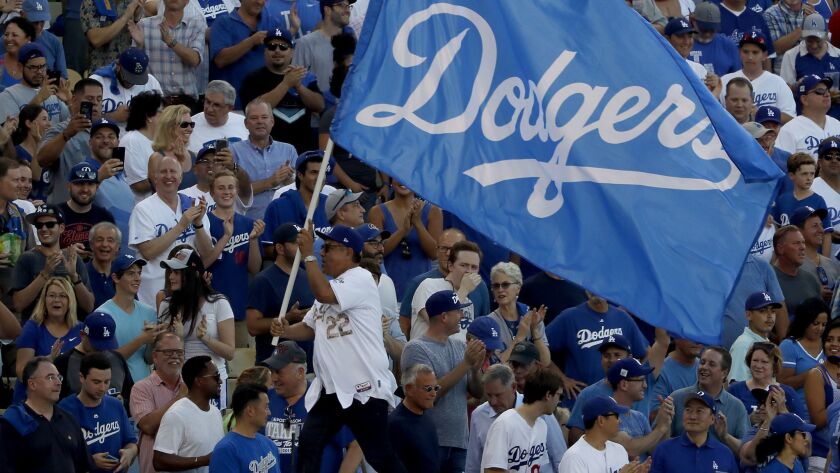 To the editor: I feel for the fans whose cable provider does not carry SportsNet LA, the exclusive broadcaster of Dodger games. ("Dodgers done them wrong, and they're still in love but oh so blue," May 19)
I'm old enough to remember the days before all but a few games were on cable. I used to see the Dodgers on "over the air" channels, before the first big step on the ladder of greed put the team on cable.
About four years ago, my wife and I decided that we couldn't justify the expense of cable and cut the cord. Now, I rarely see the Dodgers, if at all.
Strange as it may seem, I don't miss seeing them. Occasionally I wish I could see a particular game, but my feeling of deprivation lasts only a few seconds, and then I find something far more productive to do with my time than sit in front of a TV for three hours.
I'm of an age outside the audience that the Dodgers are going after. But kids who grow up without seeing the team on TV will one day be adults who ask, "The Dodgers? Who are they?"
David Datz, Altadena
..
To the editor: I felt so alone and forgotten until columnist Steve Lopez came to my rescue and expressed the years of disappointment and frustration I have felt for not being able to watch my once-beloved team.
The Dodgers' cable TV debacle has dragged on, and hardly anyone has spoken of it while the team has made its billions from the deal. In my anger, I stopped watching baseball altogether until I reluctantly turned to the Angels. But it's not the same.
I don't believe Lopez's column or any protest will make a difference to those Dodger executives who have already raked in the money without giving a backward glance at the fans. But thank you anyway, Steve.
Shelley Butler, Chatsworth
Follow the Opinion section on Twitter @latimesopinion and Facebook.
---
A cure for the common opinion
Get thought-provoking perspectives with our weekly newsletter.
You may occasionally receive promotional content from the Los Angeles Times.