Readers React: Expo Line neighbors were on board with the city's local development plan — until it was changed without input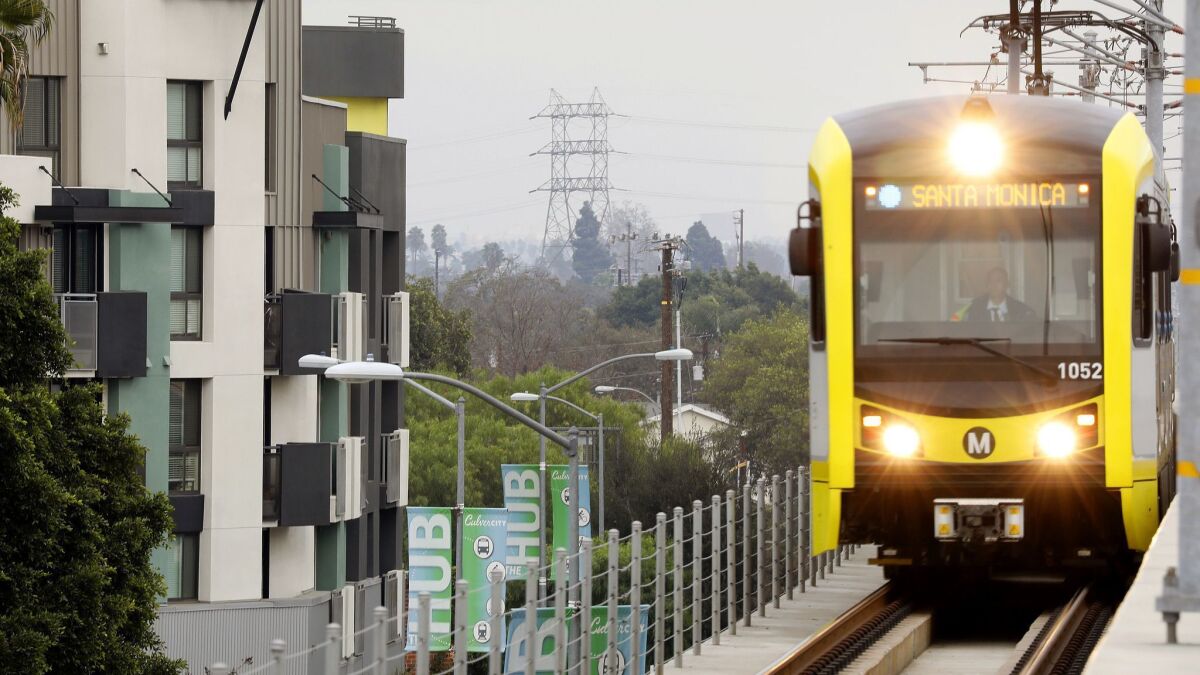 To the editor: I live in a community adjacent to the Sepulveda Expo Line station. We were presented with the City Planning Commission's modifications for density in our area back in October 2017.
I'm hugely disappointed that the Times Editorial Board, in supporting the modified Expo Line Transit Neighborhood Plan before the Los Angeles City Council, did not care to explain how the community's input was included in the October plan, which allowed for all population projections and plan objectives. Instead of a process that considers the people that this plan will directly affect, the last-minute lobbying efforts that changed the plan undermine the research and community engagement already put in.
It is clear that L.A. has an affordable housing and homelessness crisis, but out-of-scale development is not the solution. The Times Editorial Board oversimplified the issue and completely disregarded the plan developed with community input.
Jayleen Yen, Los Angeles
..
To the editor: Your editorial offers a succinct and compelling case for the City Council to make good on its stated intent to create more housing adjacent to transit. Of course the biggest obstacle is neighborhood opposition, based on a desire to keep density and community character basically the way they are.
Overlooked in this logic is that low density gives people little choice but to drive, thereby causing the traffic congestion that lies at the core of the opposition to more housing. And blocking taller buildings that can bring more neighbors, businesses and vitality into a community deprives it of the opportunity to adapt to the times.
Denser redevelopment near transit can increase housing supply, facilitate alternatives to driving and provide local retail and employment options, thereby making existing communities more livable and better prepared for the future.
Kent Strumpell, Los Angeles
Follow the Opinion section on Twitter @latimesopinion and Facebook
Our six-week newsletter will help you make the right decision for you and your property.
You may occasionally receive promotional content from the Los Angeles Times.