Opinion: Every time Rep. Maxine Waters insults Trump, she helps Republicans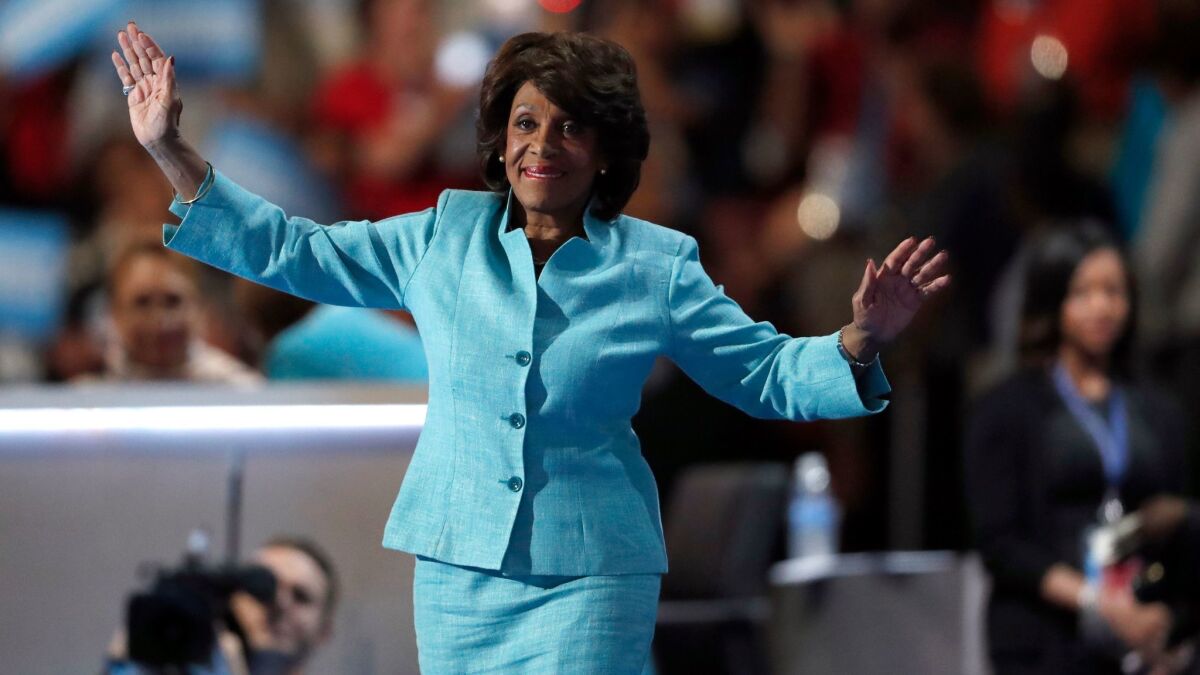 To the editor: As a Republican, I love Rep. Maxine Waters (D-Los Angeles). Every time she spews her invective, it's another boatload of votes for our side in Ohio, Michigan, Wisconsin and other swing states. ("How Maxine Waters became 'Auntie Maxine' in the age of Trump," April 30)
Californians may think it is "cool" and "honest" for her to make incredibly stupid and defamatory comments about President Trump whenever she can find a camera. Californians may cheer when Waters calls Republicans like former House leaders John Boehner and Eric Cantor "demons." But the good folks in the Midwest see an unhinged and unlikeable standard bearer of the left.
So I encourage Waters to keep talking. She will make it easier for Republicans to maintain control of Congress.
Joseph Schillmoeller, Gardena
..
To the editor: How refreshing it is to read about someone who's willing to confront the disaster that Trump represents.
Waters exemplifies what a true patriot is. Her consistent and unwavering response to the demagoguery of our president is both welcome and sorely needed during these turbulent times.
Michael B. Natelson, Newport Beach
Follow the Opinion section on Twitter @latimesopinion and Facebook
Life is stressful. Our weekly mental wellness newsletter can help.
You may occasionally receive promotional content from the Los Angeles Times.