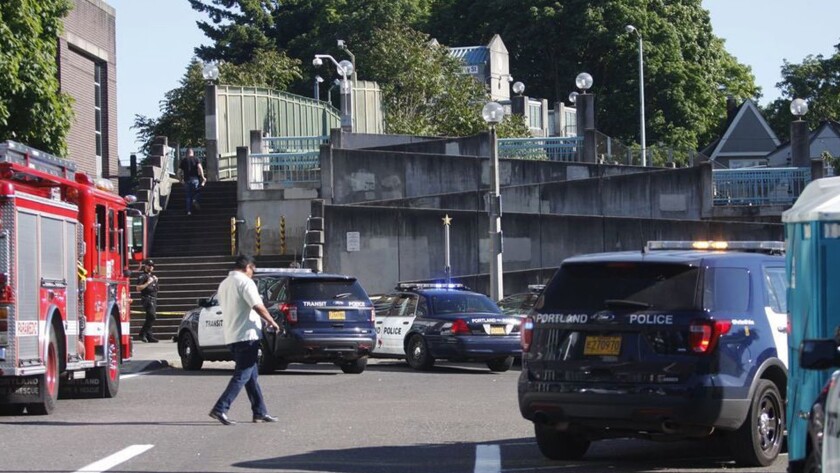 To the editor: There is something innate and good in the people of America, to stand up for those who cannot defend themselves, to boldly face down attackers of women. ("White supremacist arrested in fatal stabbing of two men after anti-Muslim rant in Portland," May 27)
This is the character that is our nation, not the side that seems to rear its ugly head every now and then in its hate.
Nothing can describe the word "hero" better than the behavior of Rick Best, Taliesin Namkai-Meche and Micah Fletcher. All three stood up to a man who police say was shouting anti-Muslim slurs at two women on a Portland MAX train; Best and Namkai-Meche were killed, and Fletcher was seriously wounded.
My heart goes out to the families of the deceased. I hope they know that all American Muslims are standing with their heads bowed in gratitude for their ultimate sacrifice.
Syed Hussaini, Anaheim
Follow the Opinion section on Twitter @latimesopinion and Facebook
---