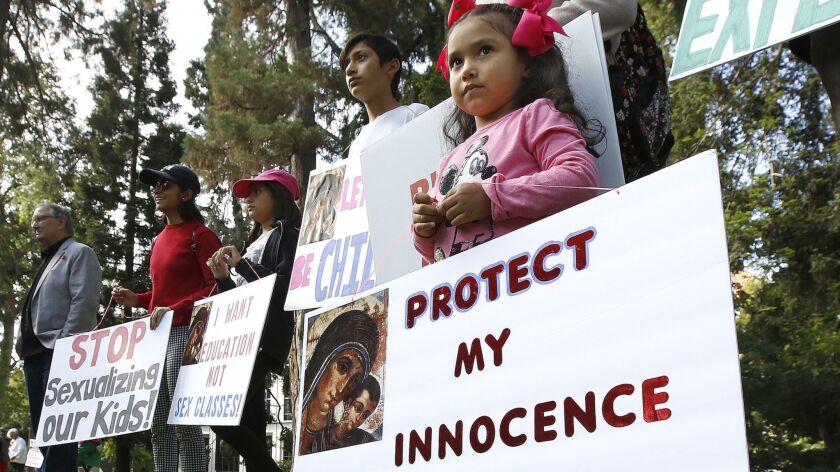 To the editor: Reading about parents protesting the state's new sex education framework, I wonder if they are unaware of what terrible pornography lurks on the internet.
I'm talking about things that were arguably illegal to show and sell on tapes or DVD before there was the internet. But now, anything goes — anything. And your children can easily find it. The best part? Your child can accidentally find porn.
So, are these parents naive enough not to know what evils lurk on the internet? Since one parent called the sex education curriculum "pornography," I think I got my answer.
David Brant, Lake Arrowhead, Calif.
Follow the Opinion section on Twitter @latimesopinion and Facebook
---