Readers React: The VA's anti-marijuana hysteria doesn't help veterans with PTSD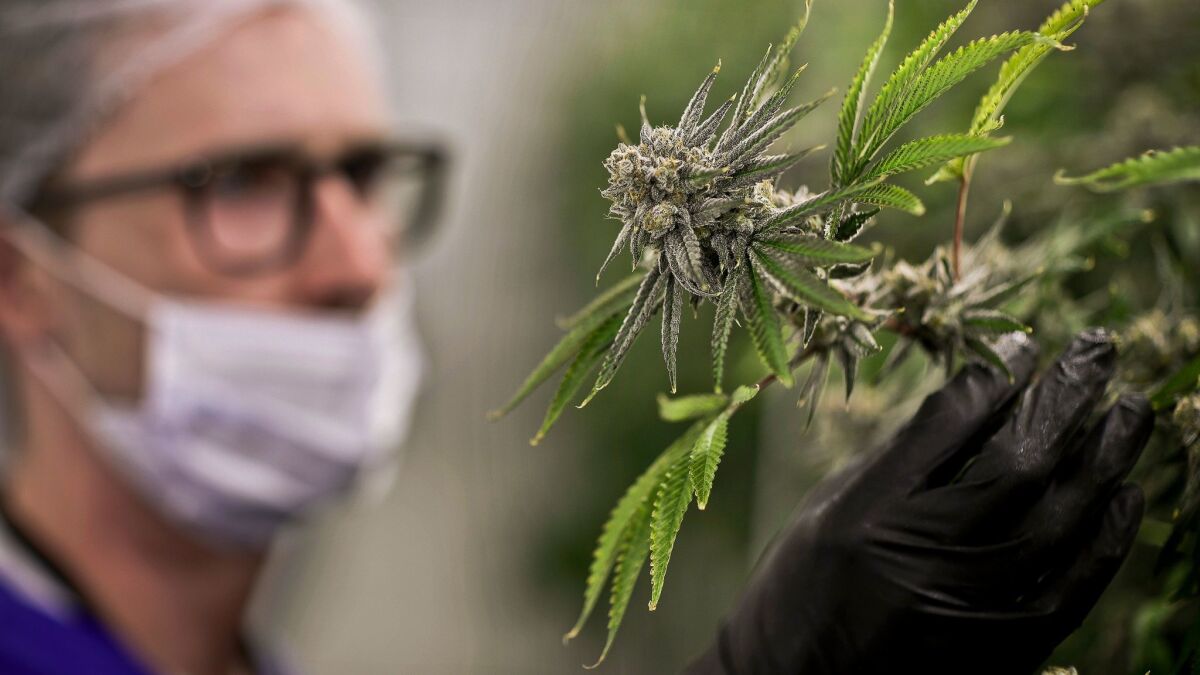 To the editor: The federal government ought to respect the wishes and sacrifices of our military veterans. ("Should veterans be allowed to use medical marijuana for post-combat stress? The Trump administration says no," Feb. 9)
Many people who have post-trauamatic stress disorder cannot find effective treatment. Research into the benefits and risks of cannabis is a legitimate project for veterans, just as currently funded research into ketamine, an abusable substance, is a legitimate project to help in certain cases of depression.
Alcohol is legal, and it is a cellular poison with addictive properties that causes immense damage to entire communities when abused. Tobacco is legal, and it can cause cancer in smokers and in innocent people nearby.
The federal government needs to drop its anti-marijuana hysteria and think about science.
Michael Gross, Woodland Hills
..
To the editor: The U.S. Department of Veterans Affairs opposes medical pot for veterans' treatment and refuses to investigate — or even to refer vets to clinical studies that investigate — whether medical use of marijuana is valid.
That would be kowtowing to science, acting as if scientists and doctors know anything. The VA itself already knows that medical use of marijuana is bad. Because.
Mary Rouse, Los Angeles
Follow the Opinion section on Twitter @latimesopinion and Facebook
---
Life is stressful. Our weekly mental wellness newsletter can help.
You may occasionally receive promotional content from the Los Angeles Times.