Editorial: Recall a city councilman one month and put him back in office the next? That's absurd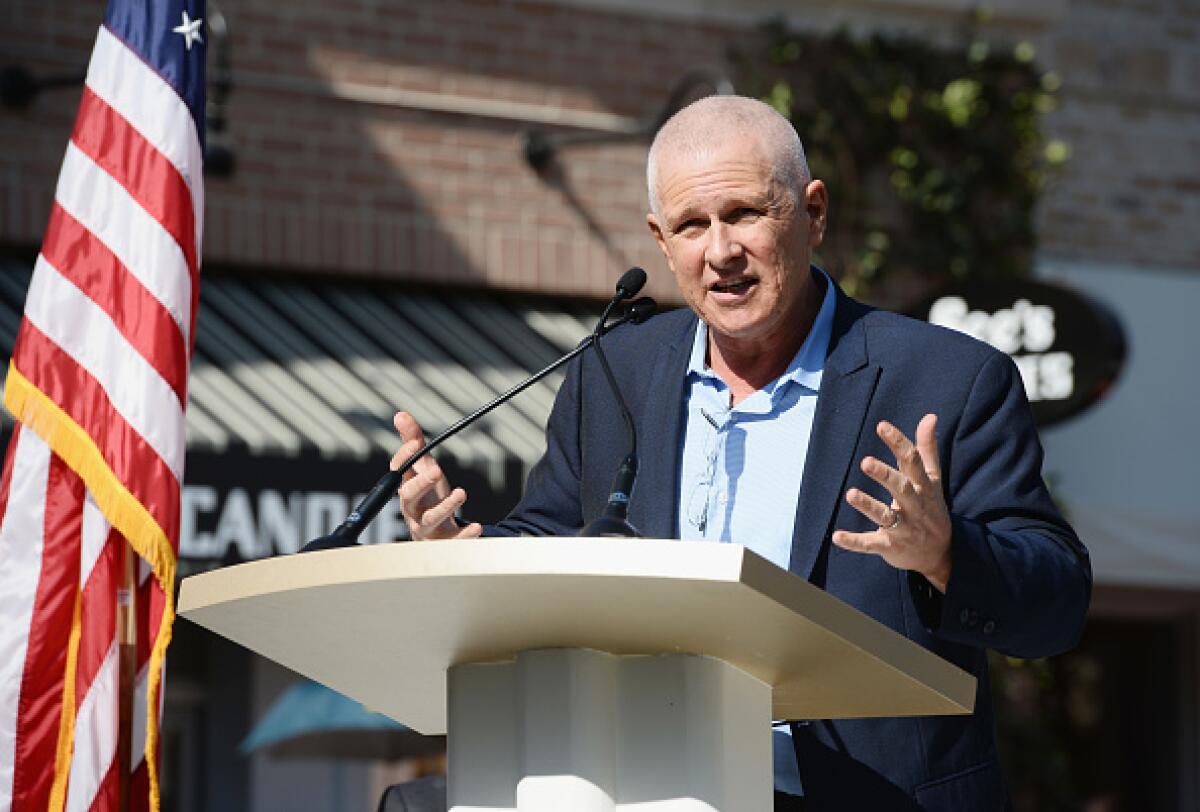 If enough of the signatures turned in to the L.A. city clerk this week by the group wanting to oust L.A. City Councilman Mike Bonin are valid (meaning from registered voters who live in his Westside district) a recall election will be held possibly in May.
That will be one month — or even less — before Bonin is up for the regularly scheduled primary in which he will seek reelection to his third and final term on the council.
So, hypothetically, voters could vote to recall him in May — and then vote to reelect him in June. How nutty (and expensive) is it to hold back-to-back elections for the same candidate in the same office? That kind of crazy conjunction of elections is the sort of thing that makes the rest of the country roll their eyes at California and provides fodder for "Saturday Night Live" skits about how wacky Californians are — even though several other states have mechanisms in place to recall elected officials.
Recalls are an important feature of California's direct democracy system, but this powerful tool should be used only in extreme cases of abuse of power and not because a few people don't like the policies or politics of an elected official. The reason we hold regular elections is so that voters can decide whether they want to keep their elected representatives or toss them.
In this instance, we wouldn't support recalling Bonin even if he had two years left in his term. He has been targeted by people who don't like the way he's made it a priority to shelter and house homeless people. That's not even close to grounds for holding a costly and distracting recall election.
The possibility — and it's not a done deal yet — of a recall election so close to a regular election is a fluke of timing, driven by angry people who didn't want to wait a month or two for the scheduled election to vote against Bonin.
This absurd situation is only bound to confuse voters, but there may be no way to avoid it this time. As many Californians learned early this year when Gov. Gavin Newsom faced, and survived, a recall attempt, there are a number of flaws in the state's recall law. The Legislature has started considering ways to reform the process. Evidently, there are flaws in the city's recall process as well that should be fixed.
One way to go would be to amend the city charter to allow a recall election to be held at the same time as the regular election if both fall within a few months of each other. "It would be insanely confusing — and preferable," says Loyola Law School professor Jessica Levinson, who notes that consolidating the elections would eliminate the huge price tag on holding separate elections.
But Levinson has another reform suggestion that seems doable and less confusing: put modest time limits on when recalls can occur. Decide that a candidate can't be recalled before they have served a certain amount of time in office — say, six or 10 months — or if they have a short time left in their term.
If voters and organizers want everyone to take the recall process seriously, then it should hew to some reasonable standards so that it can't be abused by a group of angry people who simply want to punish an elected official and can't wait until a scheduled election.
A cure for the common opinion
Get thought-provoking perspectives with our weekly newsletter.
You may occasionally receive promotional content from the Los Angeles Times.