Gov. Jerry Brown plans climate trip to Vatican, Belgium, Norway and Germany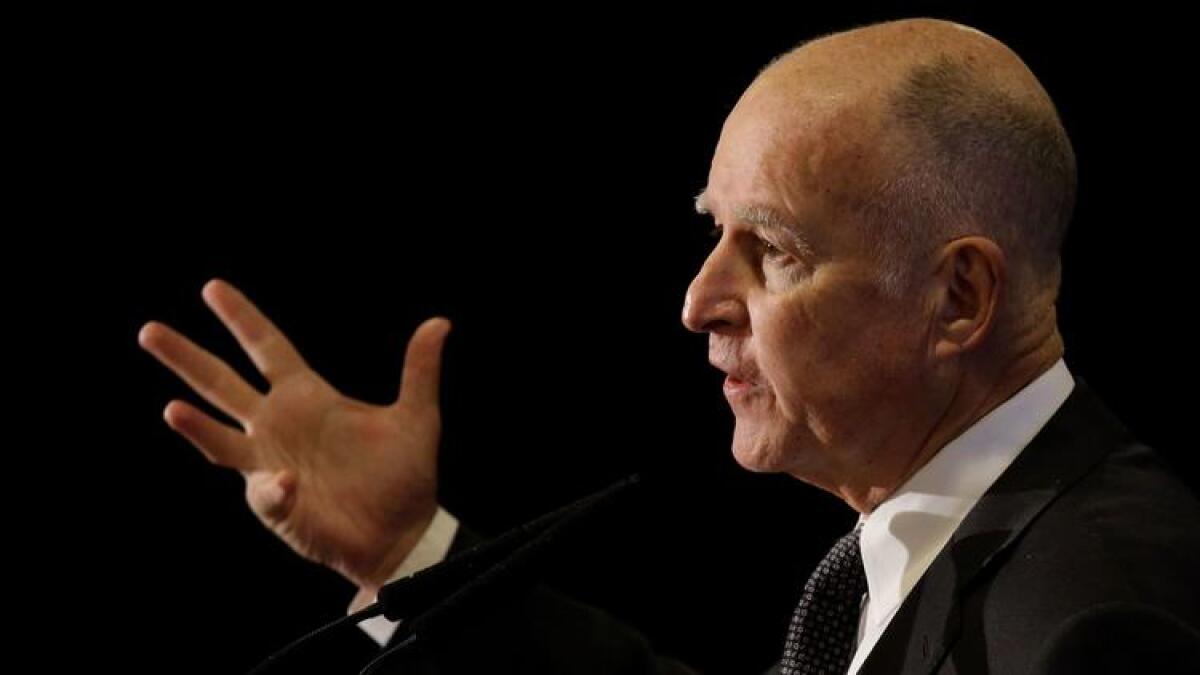 Gov. Jerry Brown has mapped out a busy European travel schedule that includes attending the next United Nations conference on climate change in Bonn, Germany.
"While the White House declares war on climate science and retreats from the Paris Agreement, California is doing the opposite and taking action," Brown said in a statement. "We are joining with our partners from every part of the world to do what needs to be done to prevent irreversible climate change."
Roughly two dozen public events are planned over 10 days, starting with a speech at a Vatican symposium on Saturday. Brown won't be the only California politician at the conference. Rep. Scott Peters (D-San Diego) is speaking later that day, and state Senate President Pro Tem Kevin de León (D-Los Angeles) is scheduled to appear Friday.
After the Vatican, the governor is bouncing between Germany and Belgium, plus a stop in Norway to meet with scientists. He's holding press conferences with the president of the European Parliament and the minister-president of Baden-Württemberg, a German state that has collaborated with California on an international climate pact.
Once the Bonn conference begins, much of Brown's focus will be on how states, provinces and other local governments can tackle climate change absent stronger action from national leaders. He was named a special advisor to the U.N. conference for states and regions earlier this year.
Brown is scheduled to appear with former New York City Mayor Michael Bloomberg on Nov. 11 and speak at numerous other events, a packed itinerary much like the one he kept at the Paris climate conference two years ago.
His last event is expected to take place Nov. 14.