Jared Kushner wades into the immigration debate, with little to show so far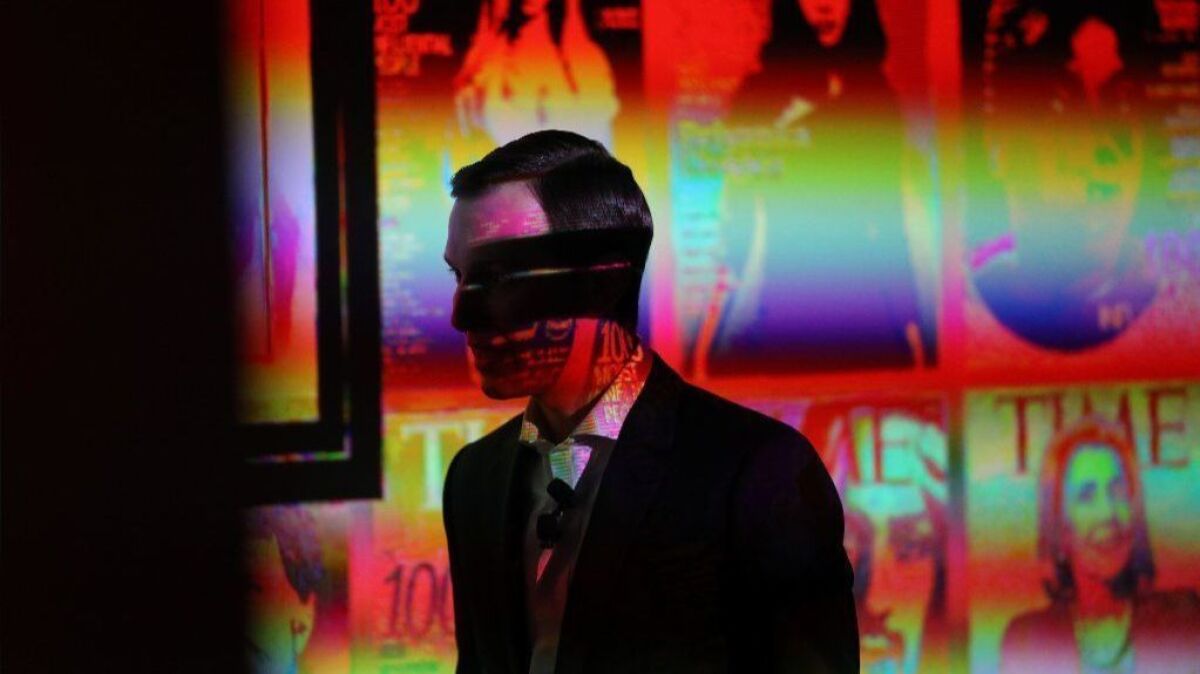 Reporting from Washington —
Jared Kushner's plan to reform the U.S. immigration system by increasing money for border security and giving more visas for certain foreign workers while reducing family reunification has a little something for everyone — to hate.
Even before Kushner, President Trump's son-in-law and senior advisor, submitted the immigration plan that the White House began to roll out last week, administration supporters and critics alike were rejecting his nascent effort.
On the right, backers of reduced immigration to the United States criticized the plan as too lenient because it does not cut overall immigration levels.
Immigration advocates criticized the proposals as too harsh, for emphasizing border security and giving preference to certain American industries, such as tech and agriculture, but keeping families apart.
And both dinged the draft for largely dodging the question of what to do with the estimated 10.7 million people currently in the country without documentation, as well those who arrived illegally in the country as kids, known as "Dreamers."
Immigration reform has eluded U.S. policymakers for more than a generation. But Trump, who won the White House in large part with anti-immigrant rhetoric and sweeping promises to build a border wall and crack down on illegal immigration, has brought an already heated issue to a boil — likely dooming Kushner's plan before it's even released.
Roy Beck, the head of NumbersUSA, a leading immigration restriction group, attended meetings in recent months with Kushner, but said there had been little narrowing in the distance between advocates for immigration restrictions and lobbyists from the Chamber of Commerce and Koch Industries, which have pushed for more migration to expand an increasingly tight labor market.
"We totally oppose any major overhaul that doesn't reduce the numbers," Beck said. "We're about lowering immigration."
"You wonder how President Trump will look at this," he added. "How will this feel next January when the campaign gets going in earnest? Is this something he can actually run on and inspire his base? I think not."
On the opposite side, Frank Sharry of America's Voice, a liberal immigration group, said of Kushner's plan, "I don't take it that seriously."
"I'm not even sure Trump is going to embrace it," he said.
With the president pushing an anti-immigration agenda in his 2020 reelection bid, "the idea they will create deal space for Democrats to work with is ridiculous," Sharry said.
According to officials, outside groups and lawmakers who have been consulted as Kushner has crafted the plan, the proposal would increase funds for border security, including efforts to modernize ports of entry. At the same time, it would change the system for legal immigration to give preference to workers with certain skills and reduce openings for migrants with relatives already in the United States.
Separate legislation would address what the administration argues are "loopholes" in U.S. asylum law that they see as contributing to the recent surge in families and unaccompanied children arriving at the southern border, primarily from Central America.
But administration officials have given no time frame for the plan or indication for how they intend to bring the opposing sides together to make it a reality, whether within the White House or on Capitol Hill.
In a recent Oval Office meeting with House Speaker Nancy Pelosi and Senate Minority Leader Charles E. Schumer, Trump called the situation at the border a "disaster." Pelosi countered by talking about the need for comprehensive immigration reform.
The president invited a dozen senators to the White House on Tuesday to brief them on the Kushner proposal, but the group was primarily conservative administration allies.
Sen. David Perdue (R-Ga.), one of the attendees, said Trump was "very supportive" of Kushner's plan. As for the details, "that's all still being worked on," he told reporters Wednesday.
"The conversation was about border security and also the legal immigration side — how to become much more effective in allowing the right kind of workers to come here," Perdue said. "They'll stay at the current [immigration] levels and rejigger how the mix is, frankly, and I think a lot of people will see the benefits of that."
Asked about when a draft might be sent to Capitol Hill, Sen. Kevin Cramer (R-N.D.), said, "The fact they shared it with 12 senators tells me they're gonna do it soon."
Still, he hinted at how difficult it would be for the White House to thread the needle between the conservative Republican lawmakers and Democrats they'd need for any measure to pass.
"There was a time not long ago when the president was advocating for a lower number," Cramer told reporters. "If they settle on a number that's neutral, that's probably politically the most likely spot for the most people."
A top Democratic staff member who has worked on immigration reform for 15 years said Kushner and the White House hadn't reached out to any Democrats about the plan.
Kushner "did play a key role on criminal justice reform, and that was a bipartisan effort in the House and the Senate, but it's very different from immigration, which is in many ways the animating political issue for this president," said the aide, who was not authorized to speak on the record. "It's also kind of hard to ignore what's happening on almost a daily basis with new efforts coming out of the White House to crack down on immigrants."
It also remains unclear whether Kushner's plan has buy-in from Stephen Miller, perhaps the most influential of Trump's aides on immigration. Kushner has been careful to emphasize that he and Miller have a good working relationship, but his proposal could set the advisors on a collision course. Miller has long advocated a reduction in legal immigration as well as a crackdown on illegal border crossings.
Frustrated by the failure of administration policies to deter near-record numbers at the U.S.-Mexico border, Miller engineered a recent purge of top Homeland Security officials deemed not "tough" enough. With many initiatives blocked by the courts or Congress, the administration declared a national emergency to tap into billions in federal funding for Trump's long-promised border wall.
Acting U.S. Defense Secretary Patrick Shanahan has moved $1.5 billion in the Pentagon budget to build more than 80 miles of barriers on the border with Mexico, with about $600 million shifted from training and equipping security forces in Afghanistan, a Defense Department official said Friday.
Jeremy Robbins, the executive director at New American Economy, a bipartisan coalition of more than 500 chief executives and mayors who support immigration reform for economic reasons, said it was unclear who gets the final say at the White House.
"Kushner is trying to write a bill that will increase immigration but that Stephen Miller would be comfortable with," he said. "We are always trying to figure out how to get to yes, but it's unclear to me who the ultimate deciders are."
Domingo Garcia, national president of the League of United Latin American Citizens, a longtime Latino civics organization, attended recent White House meetings on the plan and has been in email contact with Kushner's office.
"We need a bipartisan bill or we get to gridlock," Garcia said, "and that continues the crisis on the border, and paralysis in 2020."
Times staff writers Jennifer Haberkorn and David S. Cloud in Washington contributed to this report.
---
Life is stressful. Our weekly mental wellness newsletter can help.
You may occasionally receive promotional content from the Los Angeles Times.