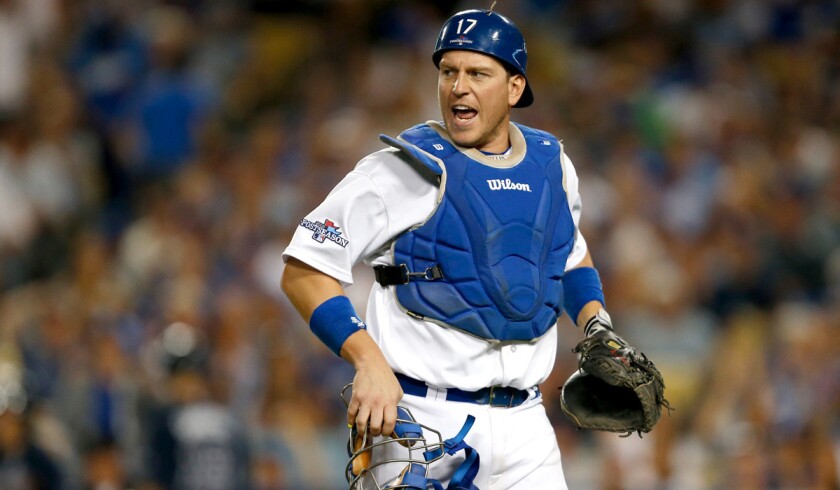 A.J. Ellis is back and in the lineup.
The Dodgers' primary catcher was activated from the disabled list prior to Wednesday's homestand finale against the Miami Marlins and immediately placed in the starting lineup.
Catcher Miguel Olivo was optioned back to triple-A Albuquerque to make room on the 25-man roster.
Ellis had arthroscopic surgery on his left knee -- his second on the knee in the last 18 months -- on April 8. He said the knee had been bothering him throughout spring training and he had appeared in only seven games, batting just .167 before having the second surgery.
He returned to the Dodgers on Wednesday after a two-game rehab appearance with triple-A Albuquerque (two for five, one homer).
Olivo, 35, is a 10-year veteran who hit .217 in eight games while Ellis was on the DL.
Wednesday's lineup also has Andre Ethier in center, with Matt Kemp taking a turn on the bench.
---