Birmingham, San Pedro start league play as baseball favorites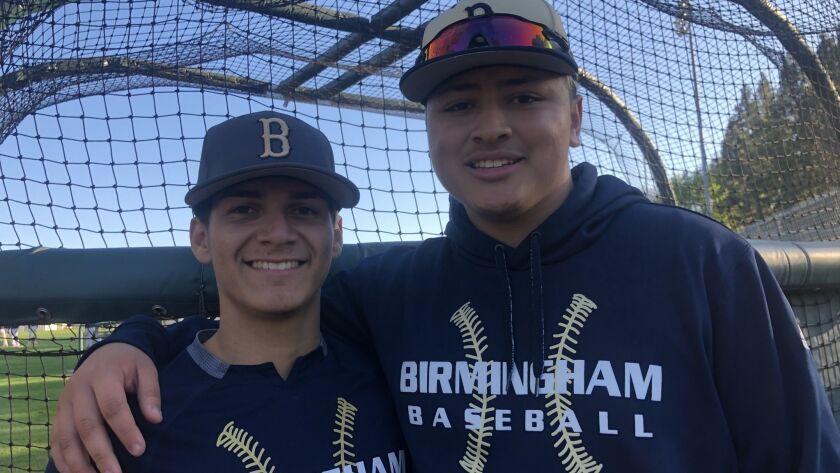 Birmingham (8-4) and San Pedro (11-1) have established themselves as the teams to beat in the City Section's two toughest baseball leagues, the West Valley and Marine leagues. But all that means nothing unless they play up to their nonleague potential.
Birmingham begins West Valley League action with a home game on Tuesday against Cleveland. The two teams play again on Friday. Ace Albert Garcia should be on the mound for two-time defending City champion Birmingham. Cleveland is only 7-6 after being a City semifinalist last season. The Cavaliers have been inconsistent but can start feeling better immediately if they give the Patriots problems.
San Pedro opens the Marine League Tuesday and Thursday with a two-game series against Narbonne. The Pirates have put themselves in position to be a high playoff seed because of their strong nonleague wins over Palisades, Poly, Garfield, San Fernando and Kennedy.
There's also a big series this week in the Valley Mission League, where the two top teams, San Fernando and Sylmar, square off to perhaps decide the league championship. San Fernando hosts the Spartans on Monday, then play at San Fernando on Wednesday.
---