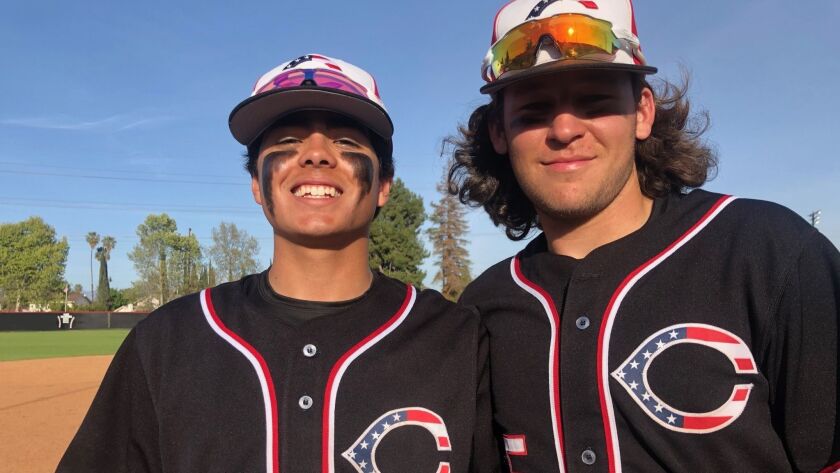 Get ready for even more competitive games for the four City Section Open Division quarterfinals set for Friday. Wednesday's opening games had three walk-off victories.
No. 1- seeded San Pedro is hosting two-time defending champion Birmingham. San Pedro was unbeaten against City Section teams in the regular season. The Pirates have shown they can handle pressure situations even though there are few seniors on the team.
Dom Porter and Jake Harper are the big San Pedro hitters and pitcher Travis Connelly has been the ace. Birmingham scored three runs in the seventh to beat San Fernando on Wednesday. The Patriots' big challenge is finding a pitcher who will throw strikes. Shortstop Alex Ballesteros is expected to get the first shot on the mound.
Cleveland is playing at No. 4 Sun Valley Poly. The Cavaliers will have freshman Braden Lowe on the mound opposing Poly ace Elias Galaviz. It's going to be about how the teams handle baserunners and which team makes the routine plays.
Granada Hills is playing at No. 3 Palisades. The Highlanders lost to Palisades earlier this season. The Dolphins' strength is in pitchers Lucas Braun and Wyatt Loncar, but Granada Hills was playing better than any team in the West Valley League at the end of the regular season.
Kennedy is playing at No. 2 El Camino Real. The Golden Cougars have a talented pitcher in Vince Esparza and a dangerous hitter in Omar Rodriguez. El Camino Real's Cole Kitchen throws hard and has been dominant in recent weeks. Beware of Andy Ambriz. When he became eligible after sitting out the first month, the Conquistradores' offense got a lot better.
The winners will advance to Wednesday's semifinals at 4 p.m. and 7 p.m. at USC. The championship game is May 25 at Dodger Stadium.
Sign up for our daily sports newsletter »
---