Will the 2015-16 season be Kobe Bryant's final year?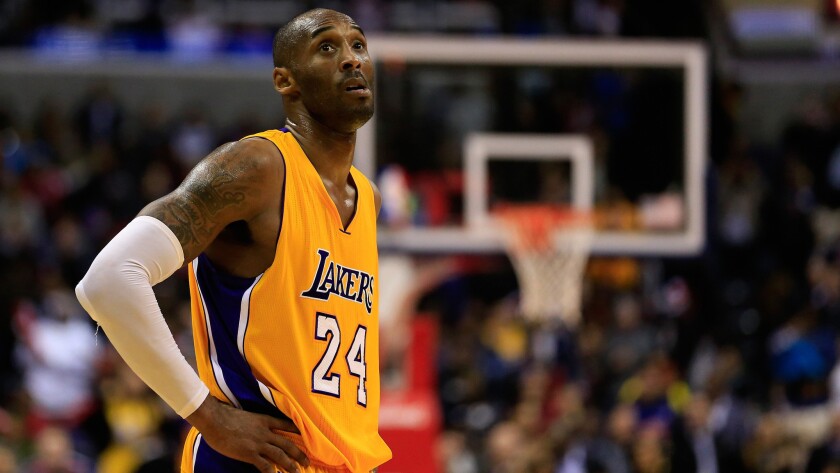 The 2015-16 season will be Kobe Bryant's 20th in the NBA, all with the Lakers.
Will it be his last?
"I think that decision needs to be made after the season," Bryant told Yahoo Sports. "It's hard to make a decision like that before the season."
The Lakers' All-Star guard has struggled to stay healthy over the past three seasons, starting with his April 2013 torn Achilles' tendon, followed by a fractured knee in December.
Bryant was shut down in January of 2015 with a torn rotator cuff in his right shoulder, an injury from which he's still working to recover.
"My lower body is solid," Bryant said. "There are no question marks on what I can do. My body and my legs feel extremely strong and healthy.
"My upper body, I've been doing the weights and stuff like that. I've been kind of building up the upper body strength. The biggest change is I feel very, very solid in my legs."
In July, General Manager Mitch Kupchak said that Bryant had not started shooting yet. While Kupchak suggested in May that the upcoming season likely would be Bryant's last, he later clarified that the decision is still in the veteran guard's hands.
Bryant will earn $25 million for the new season. The Lakers hope to rebound from a dismal 21-61 season, with the addition of Roy Hibbert, rookie D'Angelo Russell, Lou Williams and Brandon Bass.
Interested in the stories shaping California? Sign up for the free Essential California newsletter >>
The NBA's salary cap is expected to jump to approximately $90 million for the 2016-17 season. Without Bryant, the Lakers could have in the neighborhood of $62 million to spend on free agents.
If Bryant does decide to prolong his career, how much of a pay cut would he be willing to take?
"I've never played for money," Bryant said. "What is more money going to bring other than more money? I have my family, I have my health and we're comfortable financially, and that is a massive blessing."
With Bryant back at a smaller number, perhaps even at a minimum of $1.6 million, the Lakers could have the spending power to bring in at least two maximum-salaried players.
Uncertain of his future, Bryant said he doesn't want a farewell tour throughout the year.
"It's hard to do that type of stuff because I don't know if I'm going to retire or not," he said. "It's not a swan song when it all has not been written."
Meanwhile, he thinks the Lakers can be a playoff team this coming season.
"Of course it can. Absolutely," said Bryant, who may slide up to the small forward position alongside guards Jordan Clarkson and Russell. "We have some really young players. How exactly will the pieces of the puzzles fit? We really don't know."
Email Eric Pincus at eric.pincus@gmail.com and follow him on Twitter @EricPincus.
MORE:
Lakers, Clippers likely to meet in Christmas Day game
L.A. D-Fenders hire Casey Owens as head coach
Easy decision for Lakers: Jordan Clarkson's contract to guarantee Saturday
---
All things Lakers, all the time.
Get all the Lakers news you need in Dan Woike's weekly newsletter.
You may occasionally receive promotional content from the Los Angeles Times.