What you need to know about Major League Baseball's labor issues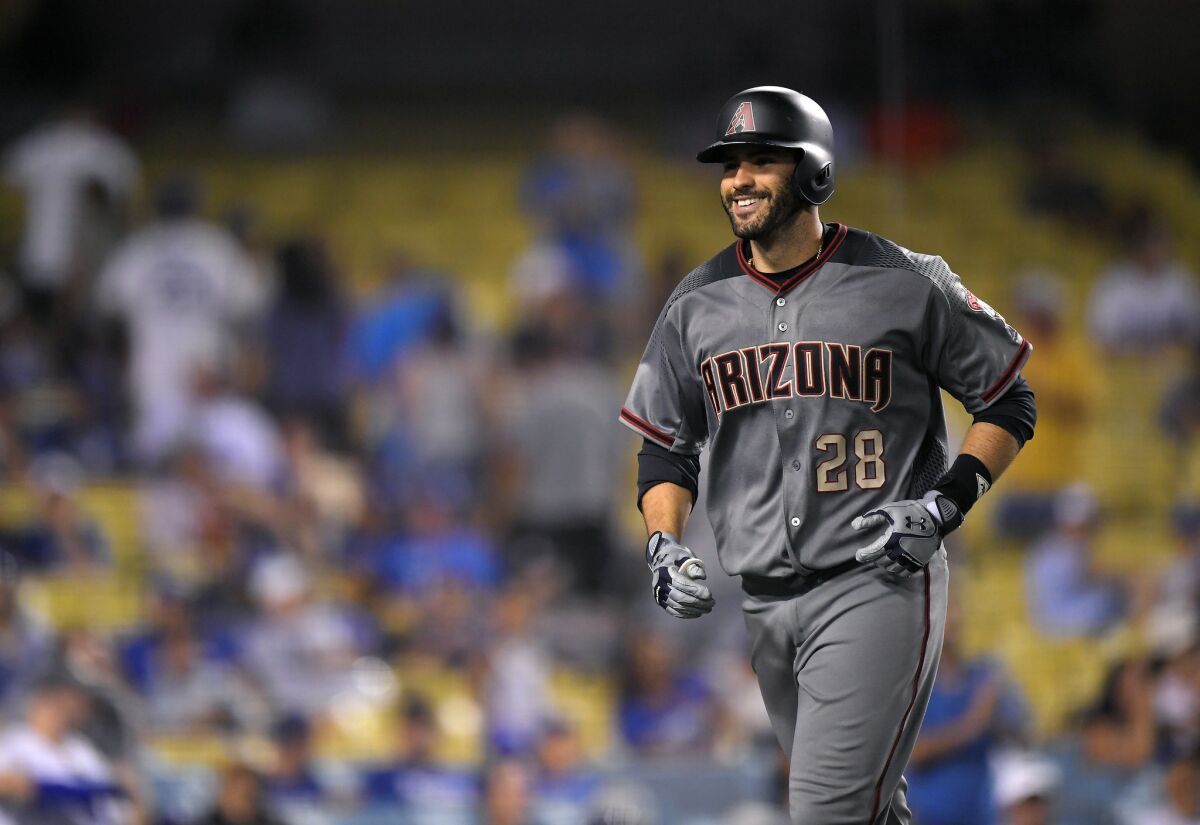 Kenley Jansen, the Dodgers closer, has floated the idea of a player strike. Brodie Van Wagenen, a prominent agent, has suggested a player boycott of spring training. The players' union is upset that the Miami Marlins and Pittsburgh Pirates appear to be stripping their roster of talented players without investing back into the team.
Spring training starts next week, but the usual happy countdown to pitchers and catchers reporting has been replaced by thoughts of players not reporting at all, whether by choice or because they cannot find a job.
What has been the most common fan reaction?
Some version of "Those greedy players! They already make too much money! I can't afford to take my family to a game as it is!"
So what? Isn't that all true?
No. Ticket prices are driven by supply and demand, not player salaries. The Dodgers, for instance, are cutting payroll with the intent of not paying a luxury tax this year. They could save $100 million in payroll and taxes compared to last year. They are not cutting ticket prices.
OK, but players still are getting paid millions to play baseball. So what are they so upset about?
This is a high-profile case study of the American economy as a whole: management makes more money than ever, but wages for workers do not rise accordingly, or at all.
Spare me the tears. The average major league salary last season was $4 million.
Major league payrolls could drop from last season to this one, for the first time since 2009. But the heart of the matter is that, as in so many other sectors of the American economy, technology has disrupted the covenant between management and labor.
Could you explain that last part in plain English, please?
For four decades, the essential promise to players has been this: You can strike it rich in free agency, but only after six years in the major leagues.
Now, with the rise of analytics, teams have data confirming that a player's most productive years often come before he can be a free agent, and that long-term contracts that pay a player into his late 30s tend to be poor investments.
Rather than pay for past performance, analytics can suggest which players to pay for projected future performance. The Chicago Cubs, for instance, spent $38 million on Tyler Chatwood, betting an escape from Coors Field will help a walk-prone pitcher still in his prime at 28, albeit one that posted an earned-run average near 5.00 last season.
And, in hiring the general managers to run their teams, owners have pivoted from a "baseball man" to a savvy executive as familiar with risk management and cost-benefit analyses as with building a minor league system and a major league pitching staff.
What's wrong with that?
This is what Toronto Blue Jays GM Ross Atkins said last Thursday: "Teams are getting to a certain point, saying, 'This is our value.' And that's good business to walk away and not going over your value. So it seems as though that's the case, that teams are valuing players in a similar way."
This is what agent Joshua Kusnick tweeted last Friday: "On a daily basis I am being asked to believe all 30 MLB teams decided to evaluate talent and then value talent in exactly the same way."
Is that wise management or collusion? It is difficult to believe that management, with a commissioner who is a trained labor lawyer and owners once fined $280 million for collusion, would sanction another episode of collusion. The union is expected to collect contract offers from agents, then examine for any patterns that might show clubs acting in concert.
So a free agent might not get paid this year what he might have gotten paid three or four years ago. It's a free market, right?
Yes and no.
It is a free market in the sense that there is no salary cap, that all 30 teams can pay a free agent whatever they like, and that all 30 teams ostensibly want to win.
In reality, not every team is trying to win every year. If a team is building for the future, and if analytics show the most effective route to fielding the best possible team later is to field the worst possible team now, adding a free agent that might help win an extra game or two or three is not only more expensive than promoting a minor leaguer but counterproductive.
And, among the teams that are trying to win this year, baseball's biggest spenders, the Dodgers and New York Yankees, are among the teams effectively capping their salaries to avoid the luxury tax.
Doesn't the amount a team can spend without paying a luxury tax go up every year?
No. That amount was frozen at $189 million in 2014, 2015 and 2016, then under the new collective bargaining agreement rose modestly, to $195 million last year and $197 million this year. Baseball's revenues — that is, money to owners — exploded above the $10-billion mark last year.
The players approved that collective bargaining agreement, but now many players and agents who saw this coming are disenchanted with the union leadership that negotiated the deal. The players let owners limit spending on amateur players, only to see the owners limit spending on free agents as well.
Are players really going to boycott spring training?
The union says it has neither threatened nor recommended a boycott.
Who is still available in free agency?
You could make a pretty good team out of players that normally would have been signed weeks ago: Jonathan Lucroy at catcher, Eric Hosmer at first base, Neil Walker at second base, J.J. Hardy at shortstop, Mike Moustakas at third base, J.D. Martinez, Carlos Gonzalez and Jon Jay in the outfield, and Logan Morrison at designated hitter, with Yu Darvish, Jake Arrieta, Alex Cobb, Lance Lynn and Jason Vargas atop the starting rotation and Greg Holland, Tony Watson, Joe Blanton, Tyler Clippard and Bud Norris heading the bullpen.
"I've spent the last six weeks trying to find a house in Arizona," Dodgers pitcher Ross Stripling said. "It's really hard to do, and these guys don't even know what state they're going to."
Follow Bill Shaikin on Twitter @BillShaikin
---
Get our high school sports newsletter
Prep Rally is devoted to the SoCal high school sports experience, bringing you scores, stories and a behind-the-scenes look at what makes prep sports so popular.
You may occasionally receive promotional content from the Los Angeles Times.