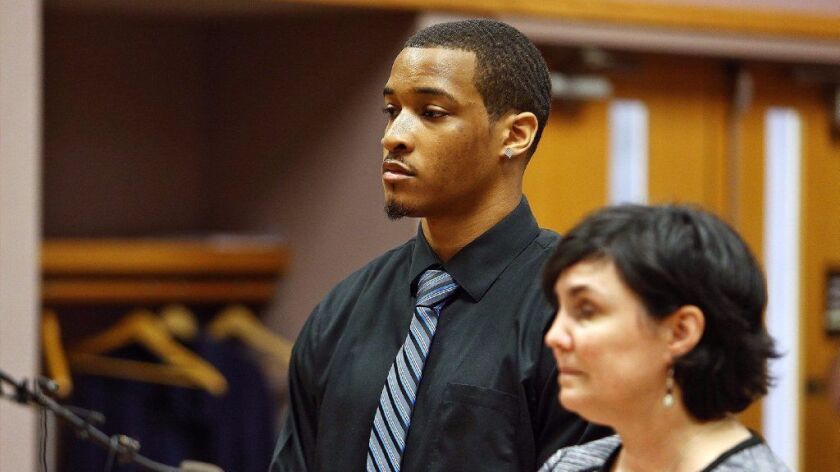 Three Michigan State football players were charged with criminal sexual conduct after a woman said she was raped and forced to perform oral sex in the bathroom of an on-campus apartment during a party in January.
Josh King, 19, was charged with first- and third-degree criminal sexual conduct and with distributing an image of an unclothed person. Demetric Vance, 20, and Donnie Corley Jr., 19, face third-degree criminal sexual conduct charges.
Coach Mark Dantonio dismissed all three from the football program moments after the charges were made public. King is a defensive end from Darien, Ill. Vance, a defensive back, and Corley, a receiver, are both from Detroit.
Ole Miss disputes lack of institutional control
The University of Mississippi disputed the NCAA's charges of lack of institutional control and failure to monitor by football coach Hugh Freeze, along with allegations of a $10,000 cash payment to a recruit. The Ole Miss football program released its response to a second NCAA Notice of Allegations in less than two years.
The first notice alleged 13 violations and the second added eight more, bringing the total to 21. Fifteen of them are classified by the NCAA as Level I, which the governing body deems most serious. Ole Miss, which disputes several of the new allegations, said no "reasonable compliance or monitoring system" could have caught or prevented the Level I violations.
Local rivals prepare for super regional matchup
Long Beach State will host Cal State Fullerton in a best-of-three super regional beginning Friday at 3 p.m., with the winner of the series earning a berth to the College World Series in Omaha. The second game will be played Saturday at noon, with a third game, if needed, to be held Sunday at noon. Long Beach State has won five of the six games this season between the Big West rivals.
---