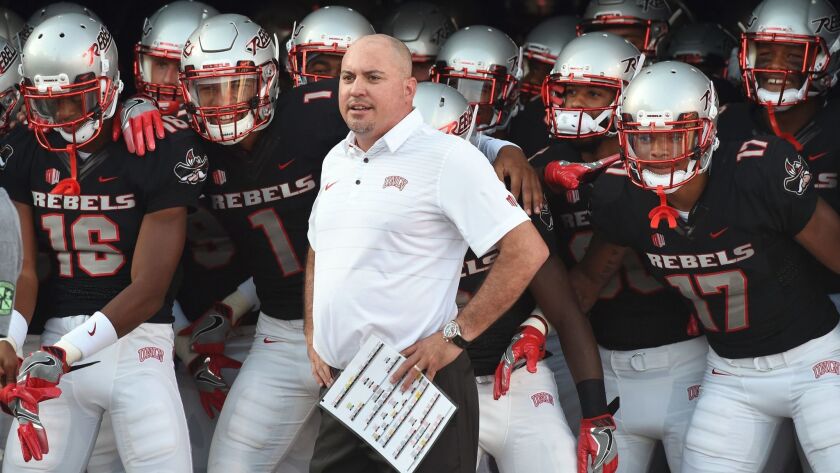 In the wake of a mass shooting that has shaken their city, Nevada-Las Vegas administrators announced that a series of tributes will take place at the school's Saturday football game against San Diego State.
The game will kick off less than a week after 59 people were killed and more than 500 injured by a gunman who opened fire on a country music festival from a neighboring casino hotel.
"Our thoughts and prayers continue to be with the victims and the families impacted by this senseless act of violence," UNLV athletic director Desiree Reed-Francois said in a statement. "While football is just a game, it can also serve as a rallying point of unity and allow all of us to recognize the incredible heroism displayed by so many this week."
The school will hold a pregame ceremony that also will recognize the courage of first responders. A 100-yard American flag — brought in from California — will be unfurled across the field during the national anthem.
Both teams will wear stickers on their helmets depicting a red "Las Vegas" ribbon.
"Obviously, it's going to be different than we normally get ready for," SDSU coach Rocky Long said. "The game itself is important, but it's not near as important as the other things that are going on."
Follow @LAtimesWharton on Twitter
---