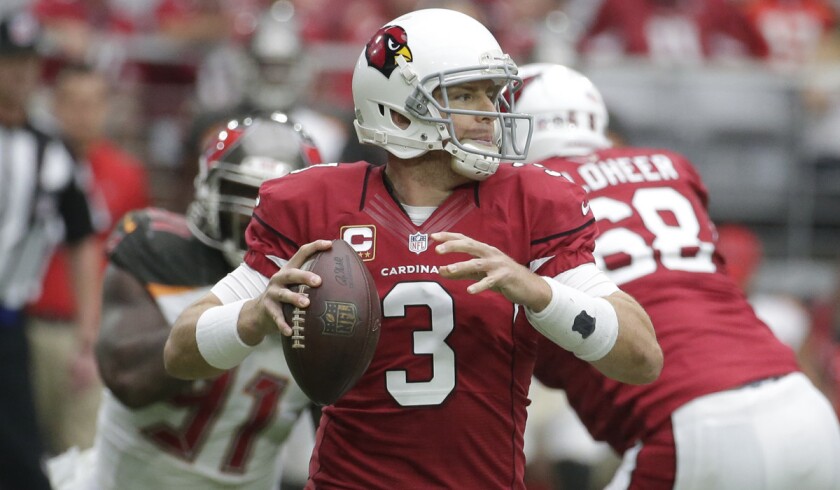 Carson Palmer is calling it a career.
The Arizona Cardinals quarterback and former No. 1 pick and Heisman Trophy winner from USC announced his retirement Tuesday, a day after Cardinals coach Bruce Arians did the same.
Palmer, 38, saw his final season come to an abrupt end when he suffered a broken left arm against the Rams in Week 7.
Drafted first overall by Cincinnati in 2003, Palmer spent eight seasons with the Bengals but did not report for his ninth. He told the team he intended to retire, and the Bengals eventually shipped him to Oakland. He played for the Raiders in 2011 and '12, then was traded to Arizona.
He was a three-time Pro Bowl selection and finishes fourth in Cardinals history with 105 touchdown passes. (Jim Hart, who was with the club for 17 years, is first with 209.)
In an open letter to fans posted Tuesday on Twitter, Palmer wrote: "Over the years, I've had teammates who decided to hang it up and I would ask them how they knew when it was time to walk away. The answer was almost always the same: You just know.
"For me that time is now. Quite simply, I just know."
Follow Sam Farmer on Twitter @LATimesfarmer
---