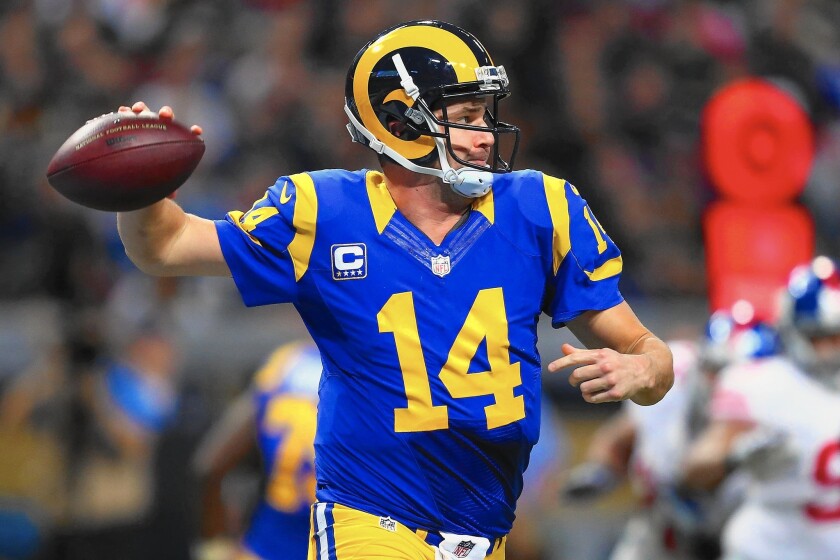 The St. Louis Rams play in the Edward Jones Dome, which opened in 1995. Since then, there have been 27 NFL stadiums that have either been constructed or had at least $400 million in renovations. The Rams' stadium has had $30 million in renovations, most of which took place in 2009.
One of the reasons the NFL's Cardinals moved from St. Louis to Arizona was the dysfunction between the franchise and the city in terms of building or maintaining a stadium.
So, before they moved to St. Louis, the Rams insisted that a clause be included in their 30-year lease saying that, after 10 and 20 years, the city would ensure the dome would be among the NFL's top eight stadiums in 16 categories. After 10 years, the Rams agreed not to hold the city to that standard in exchange for a new lease term: At the 20-year mark, neutral arbitrators would decide whether the city had met its burden.
Those arbitrators asked for the city's stadium plan by February 2012. St. Louis proposed $124 million in improvements, with the city and the Rams splitting the costs. The Rams rejected that.
Three months later, the Rams countered with a plan that entailed a retractable roof and a complete overhaul of the venue at a cost of $700 million. The city balked.
The decision went to the arbitration panel, which had the options of choosing either plan or proposing a blended one.
In January 2013, the panel ruled in favor of the Rams' plan. St. Louis again rejected that proposal, which would allow the Rams to convert the remainder of their lease to a year-to-year agreement.
There is an alternative proposal for a new stadium on the banks of the Mississippi River in St. Louis, but that has not advanced beyond the conceptual stage and there's no funding in place.
Twitter: @LATimesfarmer
---