An emotional victory for Manchester United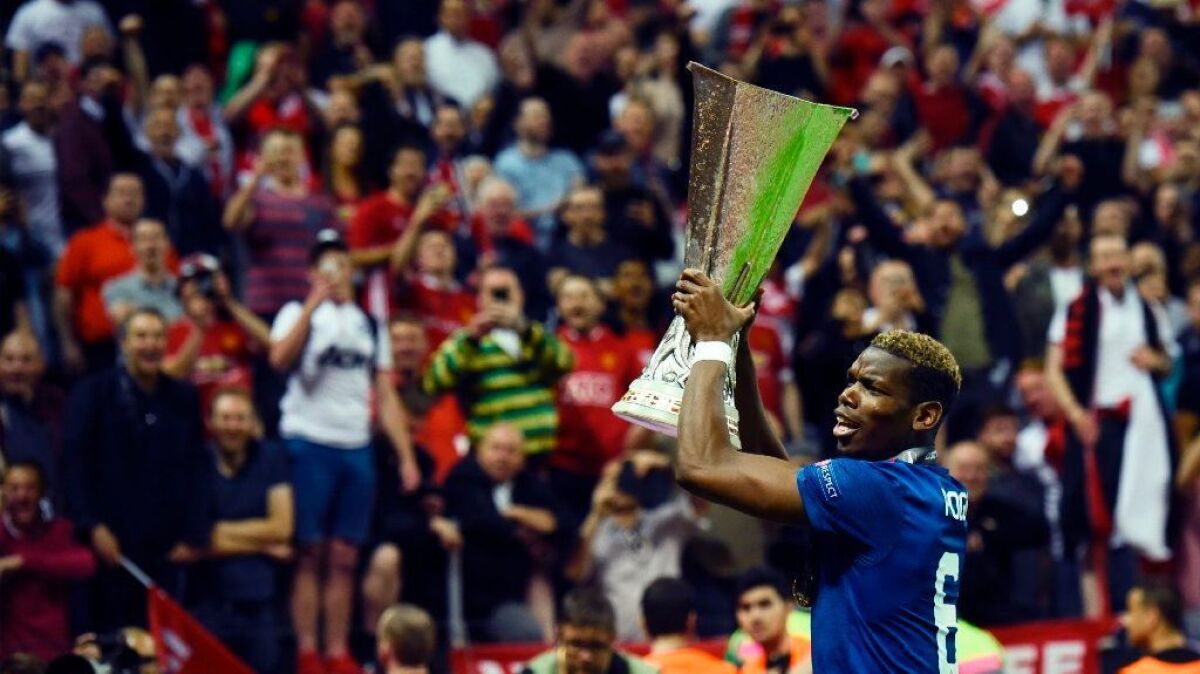 A guttural roar of "Manchester, Manchester" thundered around the Friends Arena at the full-time whistle.
Purely in soccer terms, Manchester United's 2-0 win over Amsterdam's Ajax in the Europa League final on Wednesday in Stockholm was a triumph of huge significance for England's biggest club. On a wider level, it was also a moment to cheer for the team's grieving home city.
Manchester was plunged into tragedy Monday when 22 people were killed by a bomb attack at an Ariana Grande concert in the city center. United's players were clearly moved by the events and flew to Sweden vowing to deliver a display in their biggest match of the season that would serve as a tribute to the victims and their families.
The planned pre-match one minute's silence, in honor of the victims of the blast, rapidly turned into 60 seconds of applause, during which United's fans chanted poignantly "Manchester, Manchester" for the first time. The two teams wore black armbands for the match in another mark of respect, and both sets of fans came together in a show of unity, mingling happily outside the stadium and in the city center before the match.
"Yesterday morning, we were devastated," said United midfielder Ander Herrera, dedicating the win to the victims. "But the manager told us the only thing we could do was to win this for them. That's what we've done.
"It's just a football game, just a trophy, but if we can support them with this just 1%, it's enough for us."
Paul Pogba scored off a deflected shot in the 18th minute — the France midfielder pointed to the sky during his celebrations — and Henrikh Mkhitaryan added a goal in the 48th.
David Beckham, the English midfielder who brought increased visibility to American soccer and won two Major League Soccer titles while playing for the Galaxy from 2007 to 2012, is among 12 first-time candidates on the 33-player ballot for the U.S. National Soccer Hall of Fame.