What to watch in international soccer this weekend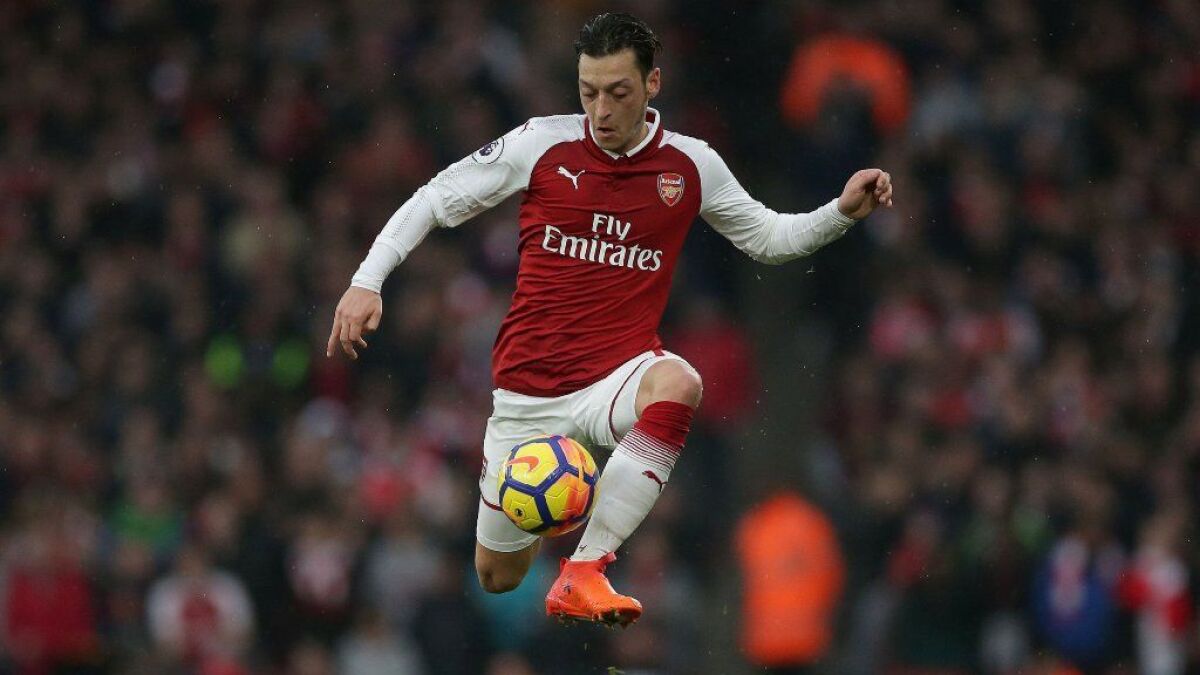 The league championships have largely been decided in Germany and England, but the races for European tournament berths are just beginning to heat up. In the EPL, that temperature was raised this week by a slew of deals that brought spending in the January transfer window to a record $639 million combined.
Bundesliga: Bayern Munich, 16 points clear of the rest of the league with 14 games to play, has already begun clearing space for a sixth straight league trophy. But the battle behind Bayern is far less certain with three points separating the next six teams. Two of those clubs — fifth-place Leipzig and seventh-place Borussia Monchengladbach — square off Saturday in Monchengladbach in a game that could leave the winner second in the table (FS2, UDN, 9:30 a.m. PST).
EPL: Arsenal is going to have to get busy if the again-embattled Arsene Wenger hopes to qualify the Gunners for the Champions League berth they failed to grab last season. And the transfer-window deal that brought Pierre-Emerick Aubameyang from Borussia Dortmund for $80 million may help that cause.
Aubameyang, the Bundesliga's leading scoring last season, could make his EPL debut Saturday when Arsenal hosts Everton (NBC, Telemundo, 9:30 a.m. PST). But the Gunners will be without two former mainstays in Olivier Giroud, transferred to Chelsea on Wednesday, and Alexis Sanchez, who moved to Manchester United last week.
On Super Bowl Sunday, Tottenham, unbeaten in its last eight, visits Liverpool, which has lost just once in its last 16 league matches (NBCSN, Telemundo, 8:30 PST). A win could send Liverpool to second, behind Manchester City, while Tottenham, buoyed by the acquisition of former Paris Saint-Germain forward Lucas Moura, could vault over Liverpool into third place with a victory.
Follow Kevin Baxter on Twitter @kbaxter11
---
All about the beautiful game
Go inside the L.A. pro soccer scene and beyond in Kevin Baxter's weekly newsletter.
You may occasionally receive promotional content from the Los Angeles Times.