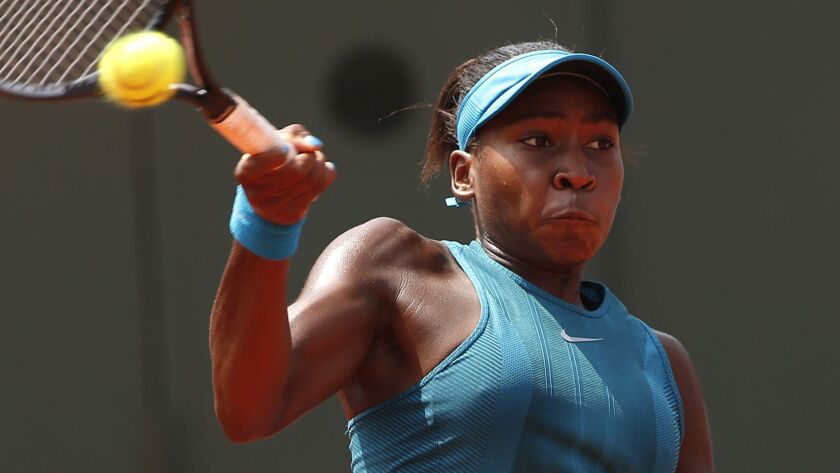 Monday marks the beginning of the 142nd Championship at Wimbledon. Like all major sporting events, this one is packed with story lines, including the staying power of Roger Federer, the return of Andy Murray and the arrival of Cori "Coco" Gauff, who at 15 became the youngest player in the Open era to reach the main draw via qualifying.
Gauff's incredible accomplishment is made more intriguing in that she faces 39-year-old Venus Williams in the first round.
Williams is the oldest woman in the draw. At the end of the match, when they make their way to the net to shake hands, Gauff should thank Williams — win or lose.
It's largely because of Williams that the check the youngster eventually picks up will be equal to that of her male counterpart, which was not always the case.
Gauff was not quite a year old when, in 2005, on the eve of winning her third Wimbledon title, Williams petitioned the tournament's governing body regarding equal pay. The following year, she published a much-read op-ed about the disparity in pay between men and women. The topic made its way to Parliament.
The first time men and women at Wimbledon were paid equally in each round was 2008. Fittingly, Williams won the title.
There's not a walk in life that doesn't have steps muddied with gender inequality in some fashion.
From the possibility of a female president to coaching and compensation, society is constantly asking one basic question: Are men better than women?
Our response might be "no," but our social and cultural construct says otherwise. And while misogyny certainly is the architect, it's not just men who continually hold up the pillars of patriarchy, especially when it comes to sports.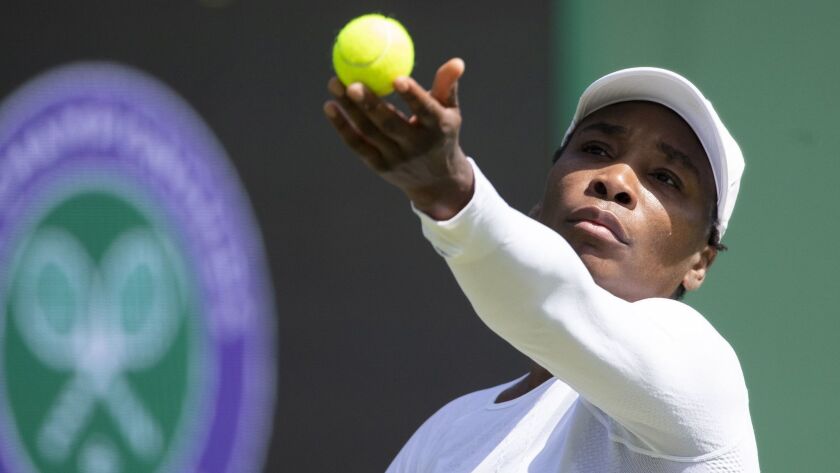 According to Ohio University, female athletes receive 42% of the athletic scholarship dollars at Division I Football Bowl Subdivision schools; women make up 45% percent of the 150 million NFL fans; and women are half of the NBA's online shoppers. The antiquated and tired notion that "girls don't like sports" is just that — old, tired and, more importantly, wrong.
However, what isn't wrong is that despite an obviously healthy fan base of women, professional women's sport leagues clearly struggle for support from women. Consider this: If the WNBA was only supported by women sports fans, would the league have a problem averaging more than the 7,700 fans who made their way to games in 2017?
Yes, it certainly would help if the league was marketed better. And the stench from the false narrative that claims women can't be feminine and strong still can be detected. But it also would be beneficial if the women fans who routinely appear courtside at NBA games did so for the WNBA as well.
This isn't to say sexism doesn't play a significant role in the overall reception women's sports receives, but if women didn't have buying power, "chick flicks" would not be a thing. There is power. It's a matter of how it is being used.
Much in the way Williams was able to shame tennis into equal pay by using undeniable facts about the impact the women's game had on the sport, the U.S. Women's National Team's lawsuit against U.S. Soccer is loaded with undeniable facts. The women's team won the World Cup in 2015, collected four gold medals and a silver over the last six Olympics and out-grossed the men's team in revenue from 2016 to '18. To not compensate them equally, or more than their male counterparts — who have nowhere near the women's success — reeks of old-fashioned misogyny.
Would the soccer team be this disrespected if the USWNT had a navy such as Rihanna's or hive such as Beyoncé's? It isn't wrong to want men to support women athletes, but something feels off asking men to do something a significant number of women are not doing.
Martina Navratilova may no longer be considered the greatest women's tennis player of all time, but it's hard to imagine anyone — man or woman — overtaking her title as the most accomplished. She won her first major event in 1978. She won her last in 2006, just shy of her 50th birthday. She's the only player to have held the top spot in both singles and doubles for more than 200 weeks. Over a five-year stretch, at the peak of her powers, she won 428 of 442 matches.
Sign up for our daily sports newsletter »
The only area of significance she's not in is the top 10 in career earnings. She made just shy of $22 million, which, despite winning more majors than the two men combined, is less than the earnings of either Andre Agassi or Boris Becker.
Should Gauff mature into an all-time great like Navratilova, she won't have to worry about being slighted financially. Hopefully, the same will be true of her soccer version. But what continues to undermine women athletes is the tepid reception they receive from women fans.
There's a pragmatic argument to be made regarding equal pay. But how does one argue the importance of paying attention?
---