World Cup: A look at Saturday's World Cup schedule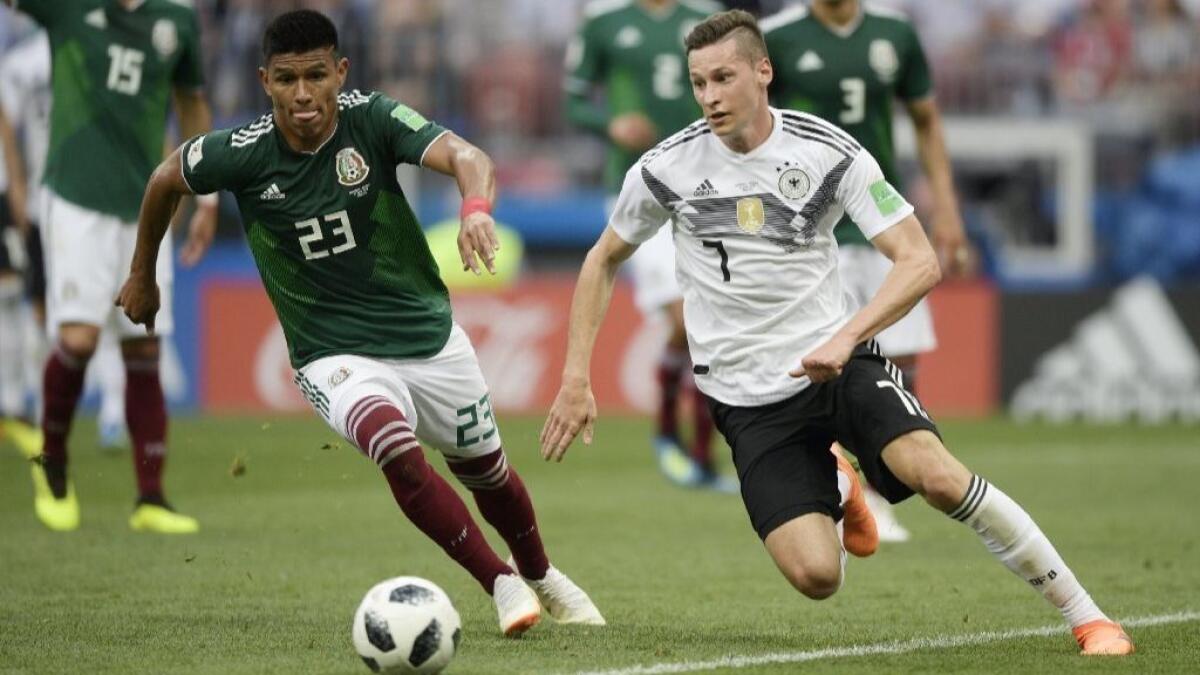 A look at the matchups for World Cup games Saturday:
GROUP G
BELGIUM VS. TUNISIA
Where: Moscow
Time: 5 a.m. PDT
TV: Fox, Telemundo
The buzz: How good is Belgium? After it beat Panama 3-0 in its opener, the Central Americans celebrated the fact the loss wasn't worse. "The difference between Belgium and Panama in football is greater than three goals," Panama coach Hernan Gomez said. Belgium has lost only once since Roberto Martinez took over as coach two years ago, and another win here clinches a spot in the second round with a loss or draw from Panama in its game with England on Sunday. Meanwhile, Tunisia, which lost a heartbreaker to England on a Harry Kane header in stoppage time, can begin packing for home if it doesn't get at least a draw.
GROUP F
SOUTH KOREA VS. MEXICO
Where: Rostov
Time: 8 a.m. PDT
TV: Fox, Telemundo
The buzz: Sunday's upset of defending champion Germany puts Mexico in a great position to advance, but midfielder Andres Guardado warned his teammates this game may be more difficult. "Korea isn't an [easy] team as people believe," the three-time World Cup veteran said. "In terms of pressing, they'll make it very complicated for us. I have more fear of Korea because less is known about them and that's when you can be overconfident." Another victory could all but stamp Mexico's passage to the second round. South Korea comes in desperate for at least a point after losing its opener to Sweden on Andreas Granqvist's second-half penalty kick.
GERMANY VS. SWEDEN
Where: Sochi
Time: 11 a.m. PDT
TV: Fox, Telemundo
The buzz: Joachim Low was thoroughly outcoached in the loss to Mexico, a result that snapped Germany's eight-game World Cup unbeaten streak and its six-match unbeaten streak in World Cup openers. But he vowed his team would bounce back and assured it would advance out of group play, something that won't happen if Germany loses this one. For Sweden, a win coupled with a Mexico win or draw earlier in the day assures passage to the second round.
kevin.baxter@latimes.com | Twitter: @kbaxter11