LaVar Ball calls two-time NBA champion coach Steve Kerr 'the Milli Vanilli of coaching'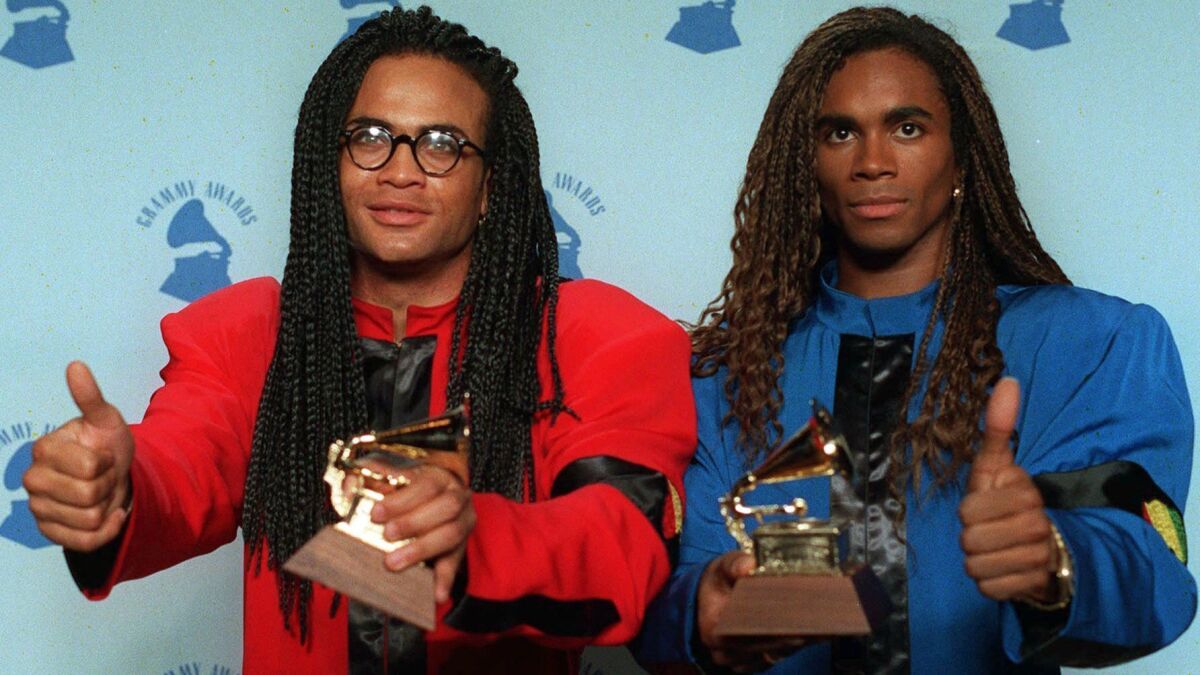 Too bad analogy questions no longer appear on SAT tests. Here's one that will never get the chance to befuddle prospective college students:
"Lavar Ball is to a Kardashian as Steve Kerr is to ______."
The answer to that question is, of course … Milli Vanilli, the German pop duo from the late '80s/early '90s who were stripped of their Grammy for best new artist after it was revealed that the two "singers" were really just lip-syncing someone else's vocals.
And here's why they are the correct answer in the analogy question involving the father of Lakers rookie Lonzo Ball and the coach of the Golden State Warriors.
Earlier this month, LaVar Ball criticized Lakers coach Luke Walton, the former Golden State assistant coach who had tremendous success as the Warriors' interim head coach while Kerr was out with back issues. Kerr, in turn, criticized LaVar Ball, calling him "the Kardashian of the NBA," implying that the overbearing basketball dad is little more than an attention-seeking wannabe reality star.
LaVar Ball was given the chance Sunday to coach his other two sons, LiAngelo and LaMelo Ball, during an exhibition game with their Lithuanian professional basketball team Prienai Vytautas. During a postgame interview, LaVar Ball used the opportunity to slam Kerr.
"Coaching is not hard. I mean, anybody can be a coach," LaVar Ball told BasketNews. "Look at Steve Kerr. He's the Milli Vanilli of coaching, which I mean is, you can go stand at the same spot like Luke Walton did and win 27 games when you got the right horses just running.
"As soon as they win a championship, everybody says, 'Oh! He's a great coach!' That team was put together by Mark Jackson and now [Kerr] jump up and try and take all the credit. That's why I call him the Milli Vanilli of coaching."
Asked about LaVar Ball's remarks Monday, Kerr refused to respond. "Not talking about it," he told reporters. "Basketball, talking about basketball."
That's easier said than done. Just try doing anything constructive with this song stuck in your head.
Thanks a lot, LaVar.
Twitter: @chewkiii
---
Get our high school sports newsletter
Prep Rally is devoted to the SoCal high school sports experience, bringing you scores, stories and a behind-the-scenes look at what makes prep sports so popular.
You may occasionally receive promotional content from the Los Angeles Times.