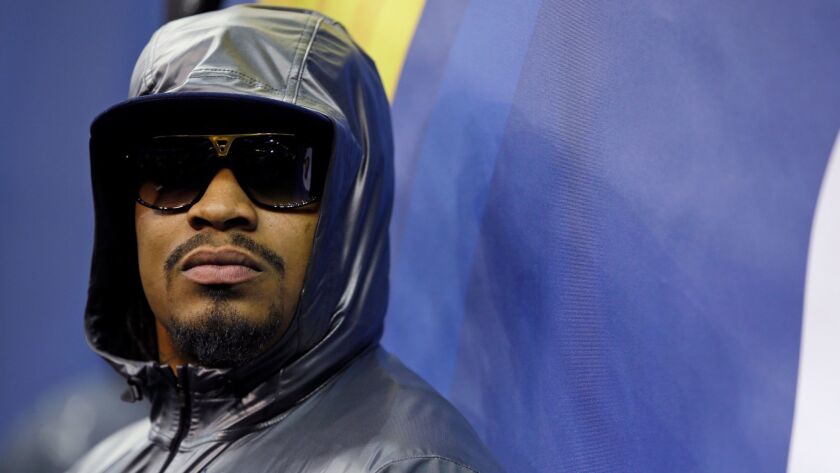 Marshawn Lynch has said nothing publicly about wanting to end his retirement and return to the NFL.
But he seems to have slightly suggested something of the sort to his former coach during a visit to team offices about 10 days ago.
"I know that he is somewhat entertaining the thought of it," Seattle Seahawks Coach Pete Carroll told reporters Wednesday. "I can't tell you how strong it is."
Carroll added: " I know that he was playing with the idea."
For Seahawks fans, even statements as wide open as those in regard to a possible Beast Mode return has got to be considered good news.
The 30-year-old Lynch played nine years in the NFL with Buffalo and Seattle, winning a Super Bowl with the Seahawks after the 2013 season. After missing more than half of his team's games in 2015 because of injuries, Lynch retired the following off-season.
Asked in June if he was fine with never playing in the NFL again, Lynch responded, "Oh yeah, I'm good. I enjoyed my time."
But multiple media reports this month indicated the Oakland Raiders were interested in obtaining Lynch's rights from the Seahawks, who have him under contract for the next two seasons.
Asked if Seattle would keep or trade Lynch should he come out of retirement, Carroll said: "I don't know. We'll talk about that if the time comes."
Twitter: @chewkiii
---