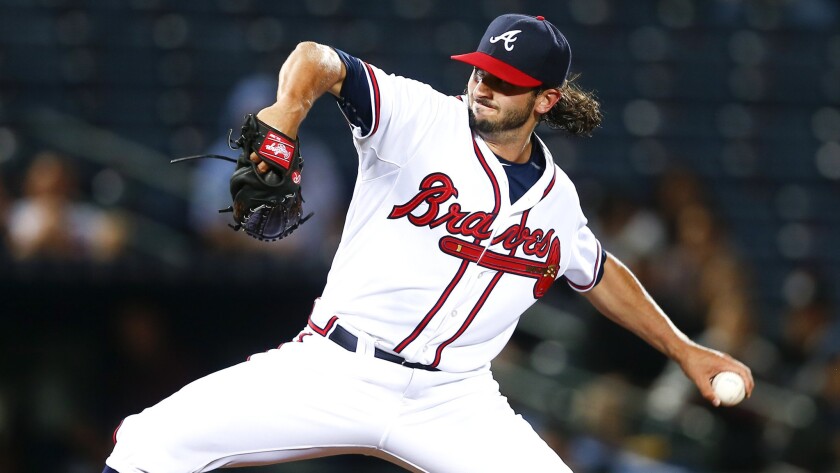 Atlanta Braves pitcher Andrew McKirahan is the latest player to run afoul of baseball's drug policy.
McKirahan tested positive for Ipamorelin, a human-growth hormone releasing peptide, and has been suspended 80 games without pay by Major League Baseball, the league announced Monday.
Fox Sports first reported McKirahan's suspension.
The 25-year-old left-handed reliever made his major-league debut on April 12 and has appeared in three games for the Braves. McKirahan has a 4.15 earned-run average through 4 1/3 innings.
The Braves claimed McKirahan just before the start of the season after he was waived by the Miami Marlins.
McKirahan may be the fifth major league pitcher in the last month to be suspended for testing positive for PEDs. Braves pitcher Arodys Vizcaino, New York Mets reliever Jerry Mejia, Minnesota Twins starter Ervin Santana and Seattle Mariners pitcher David Rollins each have been suspended 80 games.
During the off-season, baseball and the MLB Players' Assn. agreed to increase the number of games for a first-offense drug suspension from 50 to 80.
---