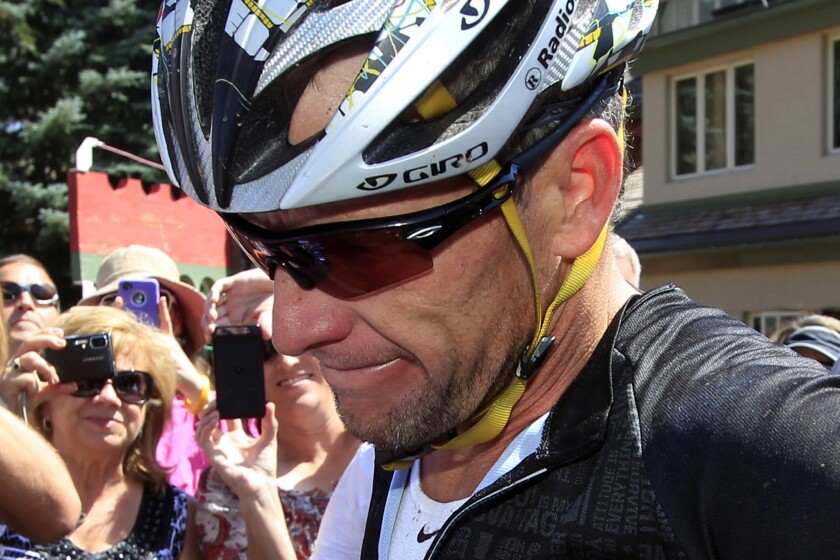 It seems that Lance Armstrong, stripped of his seven Tour de France titles, has now returned his Olympic bronze medal.
The U.S. Olympic Committee confirmed in a statement that it had received the medal from the disgraced cyclist. Armstrong let his followers know on Twitter.
The 2000 Bronze is back in possession of @usolympics and will be in Switzerland asap to @olympics. https://t.co/IxwLy4KD1f— Lance Armstrong (@lancearmstrong) September 12, 2013
It was about eight months ago that Armstrong was officially stripped of his third-place finish in a time trial at the 2000 Summer Games.
International Olympic Committee officials took this action after the much-hyped television interview with Oprah Winfrey during which Armstrong confessed to using performance-enhancing drugs throughout much of his record-setting career.
The USOC said it has made arrangements to return the medal to IOC headquarters in Switzerland.
ALSO:
America's Cup sailing is no breeze
When it comes to grass, baseball no longer fakes it
The Times consensus: Floyd Mayweather Jr. over 'Canelo' Alvarez
---