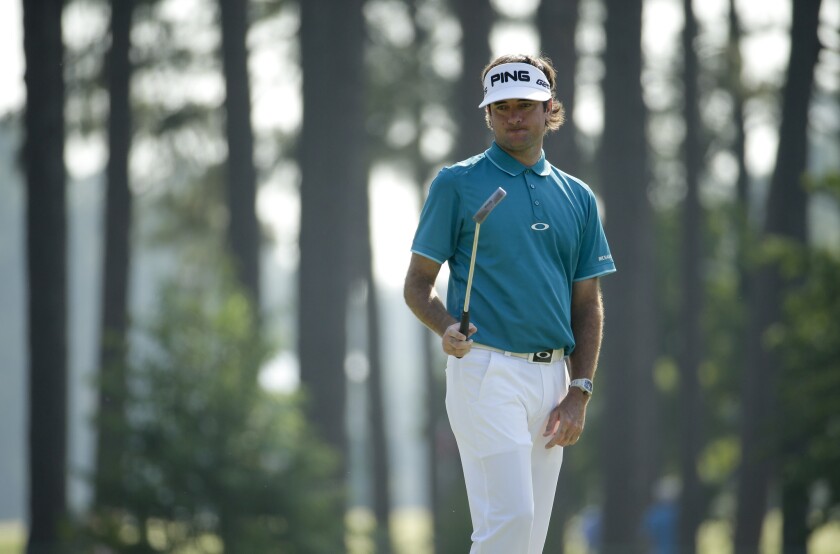 There seems to be some disagreement about the conditions at Pinehurst No. 2, where the U.S. Open will tee off Thursday.
A day after Bubba Watson described the greens as "unfriendly," a top U.S. Golf Assn. official offered a contrasting opinion.
"The putting greens are perfect," said Mike Davis, the USGA executive director. "They're healthy, they putt beautifully. We couldn't ask for anything better."
The USGA posted Davis' comments on its website after a Wednesday morning news conference.
On Tuesday, Watson told reporters that the course could make for a difficult tournament, saying: "In four days, I'll tell you how much I really like it or hate it."
He also talked about the areas bordering the fairways, where the rough has been torn out and replaced by terrain more indicative of the region — sand with clumps of native grass.
"Where I grew up," Watson said, "we call that weeds."
---